The Fashion Hits And Misses From MTV's Video Music Awards Red Carpet!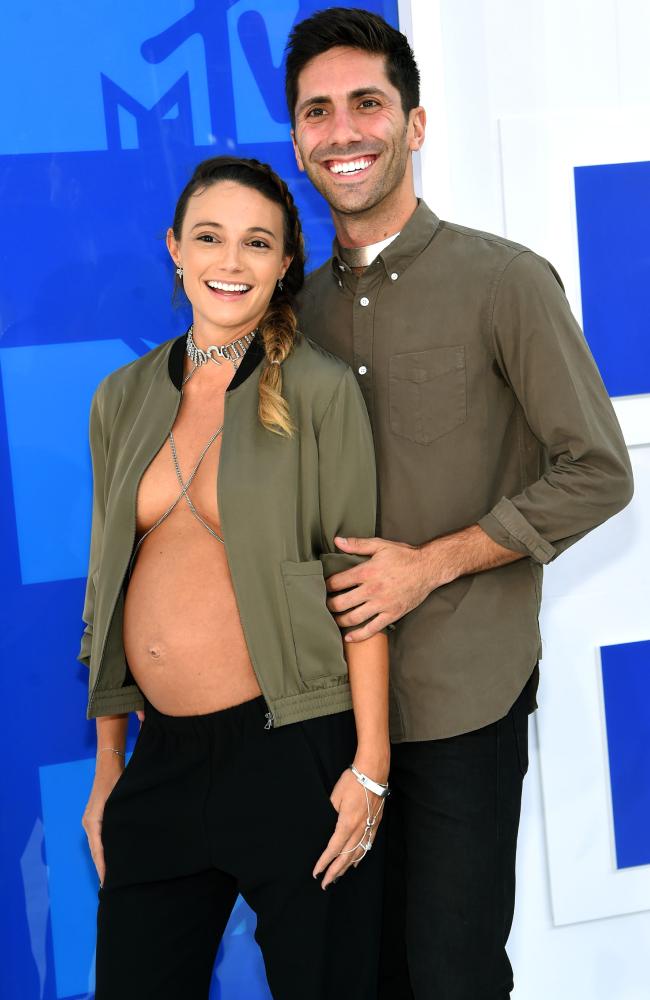 Celebrities have descended into Madison Square Garden in New York today for the annual MTV VMA's and all eyes were on the red carpet!
This is an event that allows the stars to really experiment with their fashion choices- there are no rules unlike the Met Ball and it's much less formal than the Grammy's. It really is an 'anything goes' kind of event. But looking at some of the outfit choices I'm thinking maybe a dress code for next year wouldn't be such a bad idea. When did no bra plus open shirt become a thing? Unless you're going in for open heart surgery I really don't think it's appropriate for anyone to wear anywhere!
Like Catfish creator Nev Schulman's girlfriend Laura Perlongo (see above) who had all eyes on her while walking the red carpet heavily pregnant with nothing but an open jacket covering her top half.
Photos: Getty Images