Fergie Takes Son Axl To His First Baseball Game!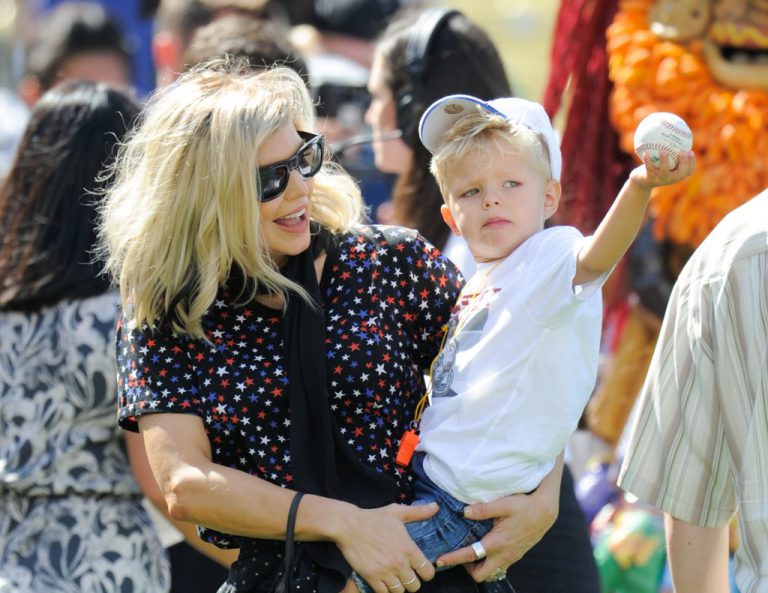 Singer Fergie and husband Josh Duhamel took their adorable toddler to his first ever baseball game in LA on the weekend.
The celebrity couple treated son Axl to the game at Dodger Stadium and recorded a cute video to capture the moment. In the clip fans get a glimpse into the family's fun day out with Axl happily munching on his snacks while seated between his mum and dad.
From eating delicious Dodger Dogs and cracker jackets to meeting legendary sportscaster Vin Scully, Axl got the full baseball experience.
The family even got to head out onto the field before the game began where the Transformers star threw out the first pitch. "Strike, right down the middle," the actor said.
Josh recently opened up about his son and said that he loves his sports and also has an adventurous side.
"He is a fully formed two and a half year old, about to be three at the end of August," he said recently. ""He's talking, running, jumping…It's all about trucks and swords."
The "M.I.L.F. $" singer is proud that Axl is showing signs of sharing her musical talent also.
"He was actually singing Flo Rida 'This Is My House' on the way over here today," Josh continued. "I was like, 'He's actually singing!' He's heard it enough to where he can actually sing it now!"
Photos: Google images