Does Finding Dory Feature Disney Pixar's First Lesbian Couple?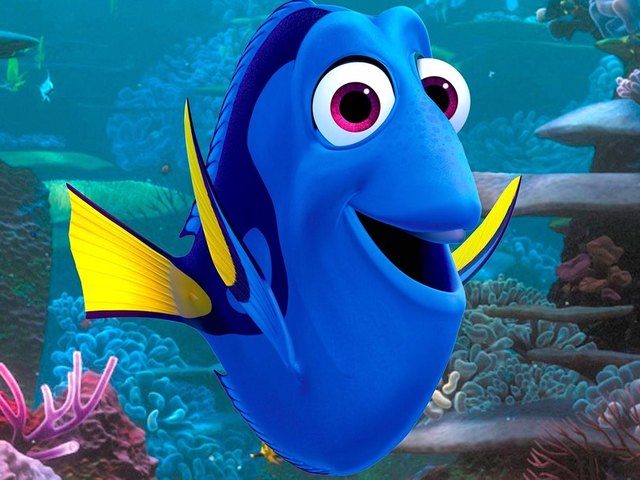 The recent trailer for Finding Dory looks like it may feature Disney Pixar's first lesbian couple. And no, it's not the fish.
In a blink-and-you'll-miss-it scene, just after the 1 minute mark of the new trailer, two women attempt to comfort a child who has had his sippy cup knocked over by an octopus. One of the women stops to pick it up and says "Poor baby, let me get that for you."
Observers were quick to comment that although it's a brief scene it's a very important one. It's a very progressive move on Disney's behalf and hopefully will lead the way for more same-sex couples to feature as  characters. It follows hot on the heels of recent social media campaigning to feature more LGBT characters in kid's movies. There's the #GiveElsaAGirlfriend movement for the Disney princess to have a female love interest in the next "Frozen" movie, as well as #GiveCaptainAmericaABoyfriend in hopes that Cap will finally get over Peggy Carter.
"Finding Dory" is directed by Andrew Stanton and features the voice talents of Ellen DeGeneres in the title role as well as Albert Brooks, Hayden Rolence, Diane Keaton, Eugene Levy, Willem Dafoe, Idris Elba and others. The movie will be released on June 17.