Your First Look At Blac Chyna And Rob Kardashian's New Reality Show!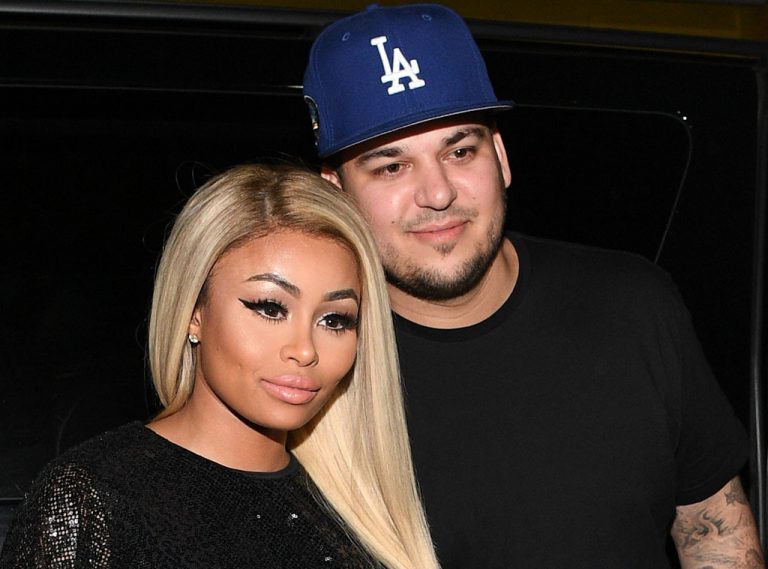 Rob Kardashian and Blac Chyna's new reality show- ROB & CHYNA– is set to premiere next month and we have a sneak peek!
The six-episode docu-series, shows the next Mr. and Mrs. Kardashian as they prepare for the birth of their first child together. "I fell in love with you because I know how good you are and how loyal you are," Rob tells his pregnant fiancee.
The show gives us an insight into the usually shy Robert and his battle with losing weight, finding happiness and his love for Chyna. While the show will highlight the love the two share it will also be brutally raw with scenes of their epic fights!
During one argument, Chyna is seen screaming at the 29-year-old reality star over the phone. "Are you still texting b**ches, yes or no?" she screams. The 28-year-old model is then seen throwing a bouquet of flowers into the pool.
Rob's sister Khloe Kardashian makes an appearance in the trailer and appears surprised that her once-reclusive brother is so open about his relationship with Chyna. "That Rob wants to be so public, blows my mind," she says. "I'm trying to get back out to life," Rob says. "It's a big change."
The couple are due to have their first child together later in the year. Chyna is already mum to King Cairo who she had with Tyga- who is currently dating Rob's sister Kylie Jenner.
In a touching scene, Chyna puts Rob's hands on her pregnant belly and asks- "Are you ready to be a daddy?"
"It's all I've wanted," he responds.
Chyna also shared a video on Snapchat of the baby kicking in her belly (see below).
Rob & Chyna premieres on Sunday Sept. 11, at 9 p.m on E! Check out the trailer below: