First Look At Joseph Fiennes As Michael Jackson In 'Urban Myths'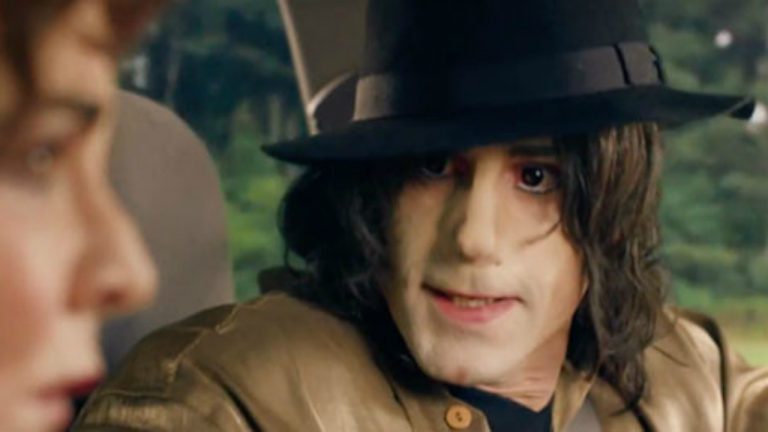 Joseph Fiennes has been cast to play Michael Jackson in new series "Urban Myths."
The 46 year old actor joins an all star cast including Stockard Channing as Elizabeth Taylor and Brian Cox as Marlon Brando in a half-hour episode of Urban Myths.
The series has been described as a light comedy and is not intended to be malicious in any way. It centres around a number of rumoured celebrity rumours with Fiennes starring in "Elizabeth, Michael & Marlon," a retelling of the time the three stars set off on a road trip after the September 11 attacks in New York.
Fiennes' casting as Michael Jackson was understandably controversial and the decision to cast a white man as the African-American pop icon was widely criticised.
See the trailer (which also features other scenes from Urban Myths, including Iwan Rheon as Adolf Hitler, Rupert Grint as "Hitler's friend," Ben Chaplin as Cary Grant, Aidan Gillen as Dr. Timothy Leary, Eddie Marsan as Bob Dylan, and David Threlfall as Samuel Beckett) below.
https://youtu.be/F7naI1gsFKk
Speaking of being cast in the role of Jackson, Fiennes had this to say:  "I'm a white, middle-class guy from London," he said. "I'm as shocked as you may be."
"Jackson definitely had an issue, a pigmentation issue, and that's something I do believe," the actor explained. "He was probably closer to my color than his original color."
Urban Myths will air  Jan. 19 on Sky Arts.
Photos: Sky Arts