Forever 21 Have Apologised For Selling Inappropriate Boy's T-shirts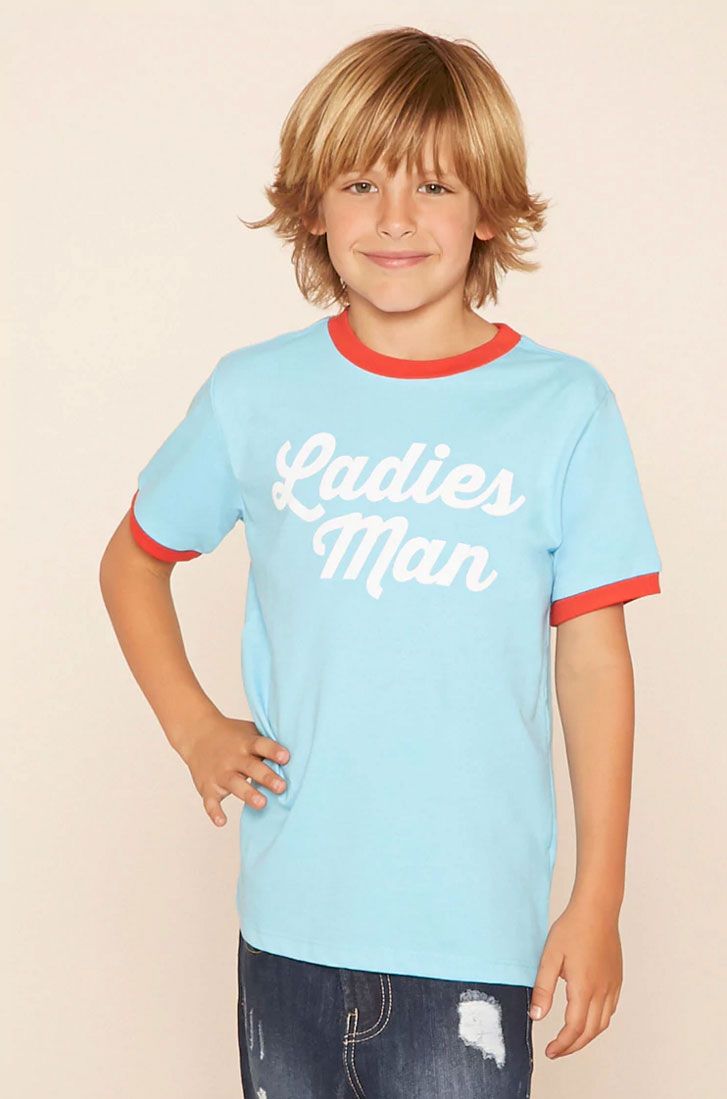 Fashion retailer Forever 21 found themselves in hot water recently when they decided to sell a collection of boy's t-shirts with slogans that were deemed inappropriate and seemingly perpetuated male stereotypes.
Some of the slogans included "Hola ladies," "Sorry ladies I only date models," "Ladies man," and "Chicks are all over me,"
While some couldn't understand what the fuss was about, there were a lot of professionals who spoke out on the damage this may be doing to our young boys and the messages the t-shirts are sending. It assumes all boys are heterosexual and that their aim is to attract the girls in order to live up to the male stereotype of being a "chick magnet."
Psychology professor Christia Brown says: "It is completely inappropriate for companies to sell those shirts to young boys. Even I am pretty shocked by those, and little shocks me these days.
It sexualizes children at an age when they should not be sexualized," Brown continues. "It reinforces a harmful stereotype about boys that says their value and worth is dependent on how many girls or women they can 'conquer.' This has a ripple effect that can harm boys, both gay and straight, as well as girls. It indirectly says that girls are only for sexual attention and not for friendship. Anything that says that only models are worthy of attention is never positive for girls."
Since receiving a barrage of negative reviews and negative comments on social media the retailer issued the following statement following the removal of the t-shirts:
"With regards to the t-shirts in question, after receiving feedback we have taken immediate action to have them removed from our website. We sincerely apologize to anyone who was offended by the products."
What do you think? Should the t-shirts have been pulled or was this a complete over reaction by the public?
Images via Forever 21.