This Freaky Selfie Is Creeping Everyone Out!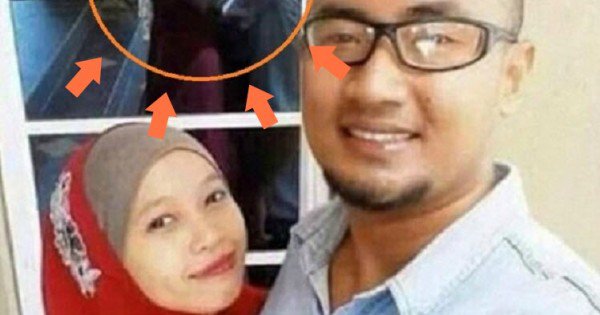 At first glance this photo of a couple taking a selfie of themselves looks completely normal. But upon closer inspection you will start to feel the hairs on the back of your neck standing on end!
What is about the photo that has sent everyone into a frenzy? Have you seen it yet? Cause I guarantee once you do that's all you'll look at.
The photo shows the man and the woman looking at the camera and then in the reflection is the back of the man's head and there's a reflection of the woman looking back at you from the reflection in the window!! Do you see it now? OH EMM GEE!!!
The woman's face appears to be looking both forwards and backwards at the same time. It's caused such a sensation on social media that the image has now been shared over 20,000 times in an attempt to figure out what the hell is going on!
Some Twitter users think the face is an optical illusion, others have suggested the appearance could be because of the shutter speed on the camera, claiming that a rolling shutter would allow the face to be photographed twice while still appearing in the one shot.
Whatever the reason may be behind this freaky photo one thing is for sure – I am totally creeped out!!
Photos: Google images