Grown Women On The Internet Are Calling A Four Year Old 'Ugly.'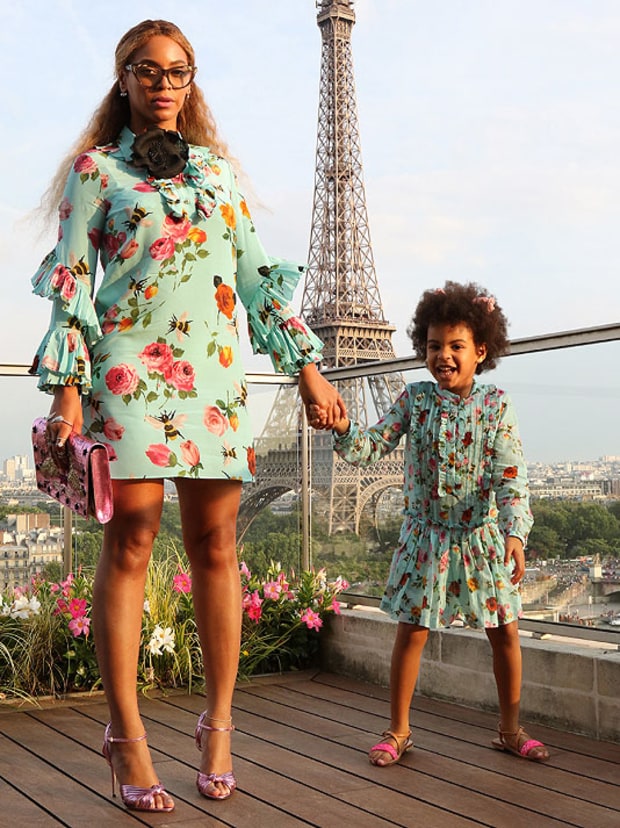 Imagine for a moment that you have just posted a photo of yourself with your four year old daughter online. You're both attending an event and have made an effort to look nice. Hair has been done, outfits are matching and you're just out to have a fun time. You then share some photos on social media and are shocked to find derogatory and abusive comments written about your daughter – who is just four years old! Really think about that for a moment!
That's exactly what happened to Beyonce's daughter Blue Ivy after a photo of the two of them began doing the rounds on social media following the recent VMA's in New York. Grown ass adults felt it was okay to take to twitter and say how 'ugly' Blue Ivy is. The worst part is – the majority of comments came from women! Women who are probably mothers themselves. What the actual F is that all about?
The sad part is, this isn't the first time abuse has been thrown Blue Ivy's way. There are endless comments on her photos comparing her to other celebrity babies like North West and mocking her appearance saying she looks nothing like her mother Beyonce and everything like her dad Jay Z.
An article recently published on Huffington Post outlined exactly how damaging this is for a child- especially a girl. What kind of message are we sending her? That she isn't pretty enough by 'our' standards and therefore open for attack by total strangers who would never have the nerve to say it to her face. But yet again keyboard warriors hurl abuse from the safety and anonymity of their computers to a defenceless child who just so happens to be the daughter of a famous celebrity.
And there may lie the problem. You see Blue Ivy has been born into a world many of us can only dream about. She will have all the luxuries her parent's hard earned money can buy and that may be too much for people to handle. You see envy is real and it's ugly. It can make grown adults act like children.
Whatever the reason may be, nothing justifies abusing the looks of any child, famous or not and especially not from the safety of a computer screen. It's disgusting and vile behaviour and those so called 'grown' women should really grow up!
Photos: Google images