Gwen Stefani Stops Her Concert To Pull A Bullied Fan Up On Stage!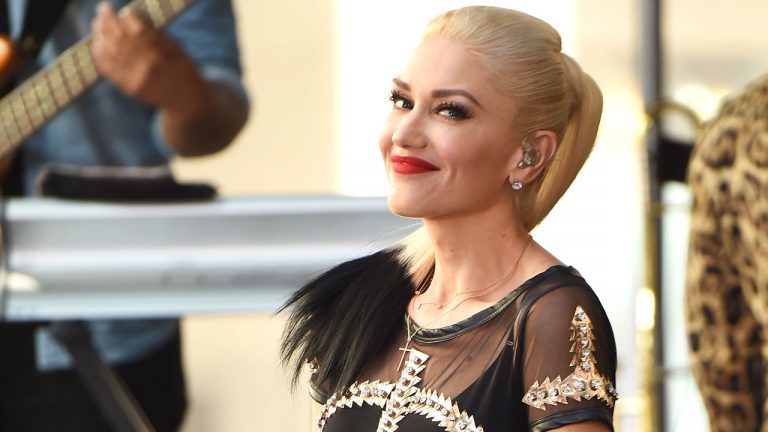 Gwen Stefani stopped her concert on Wednesday night and pulled a young boy up on stage after she read his sign saying he'd been bullied!
The 46 year old singer noticed the sign while she was up onstage and stopped to read it out loud. it said:
"My son was bullied from 1st to 5th grade," Gwen read, letting out a "What?" of disgust.
"He'd come home every day upset, but he'd go to his room and listen to your music and smile…"
What Gwen did next makes her an absolute rockstar in my books! She yelled out to the boy: "Get up here right now! Right now!" She then tossed the sign aside in anger and swept the emotional young boy into her embrace. Gwen then raised his arms up over his head facing the cheering crowd. The boy was crying tears of joy and was consumed with emotion onstage.
"Where's your mum?" Gwen mouthed to her young fan as he pointed her out in the crowd, before posing for a picture.
She then got down to the young boy's eye level and gave him some inspiring words no doubt before hugging him tightly again! I dare you to watch the clip below and not feel a knot in your throat!
Gwen, a mother to three boys of her own, explained the significance of the touching moment a day later on her Instagram.
"About 3 years ago when things were hard in my life I prayed to God everyday that I could get a chance to use my gift that God gave me and make a difference in some way in this world," she wrote. "Last night this little guy was the answer to my prayers #zerotoleranceforbullies #onelove #thisiswhatthetruthfeelslike."
The mum of three even invited the excited boy and his family backstage to visit her. Gwen shared the happy snap below on her Instagram account the next day.
A photo posted by Gwen Stefani (@gwenstefani) on
We didn't think Gwen Stefani could be anymore awesome – and then she goes and does this! What a complete and utter rockstar!!
Photos: Instagram