Why Halle Berry Won't Show Her Kid's Faces On Social Media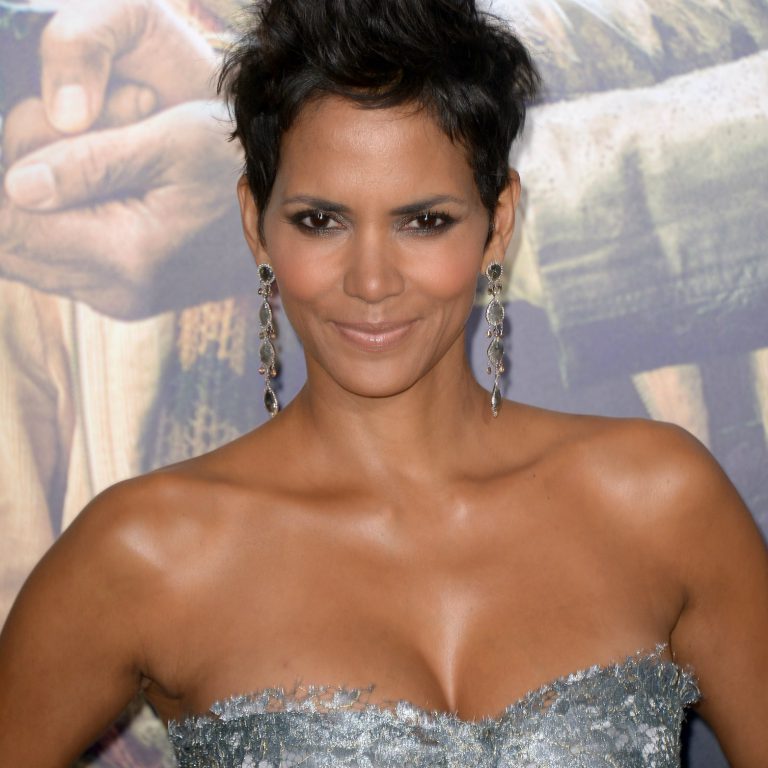 Actress Halle Berry is fiercely private of her children so it was a rarity to catch a glimpse of them in one of her photos recently.
Berry shared the photo below on Instagram of daughter Nahla, 8, and son Maceo, 3, dressed in cute T-shirts but with their faces cut out last week.
And that's really where this conversation should have ended. Except it didn't. One follower made the comment on the photo saying: "What's with the hiding of the faces? They're beautiful children why not show them off?"
Berry was getting quite annoyed with having this question thrown at her constantly so this time she decided to respond. Here's what she wrote:
I've noticed you have said this several times now so let me be clear — I'm not at all ashamed of children. I try to find creative ways to incorporate them into my feed because they are the biggest part of my life, but I also work very hard to keep their identities as private as I can considering they are only children.
It seems she struck a nerve with many other mums who agreed with her decision to keep her kid's faces off social media.
"Im not even a celebrity and I don't show my children's faces on my biz social media either. Im not comfortable with even a small number of unknown people seeing their innocent little eyes," said one commentor.
"You tell 'em Halle. Too many weirdos in this world to not protect their identities," mentioned another.
"Do what you feel you need to do for your children. You're a good mother," added a fan.
I too, like Halle Berry choose to not show my kid's faces on social media. Ever since they were babies you would only ever get a glimpse of their feet or the back of their heads now and then. It was my choice, along with my husband's that we would not post their faces online. And we're not even famous.
Our reasons were many. The internet can be such a wonderful place at times but it can also be dark and sinister. I choose to put my self online because I am old enough to consent and understand what the results will be. Whether it's a negative comment here and there or someone snapshotting the image to show someone else- I know it can happen- and I'm okay with that. What I'm not okay with is having people I don't know looking at my kids. While you can argue everyone that sees your Facebook page is your 'friend' I can also argue 'when was the last time you actually had a face-to-face conversation with them?' I've heard so many stories of kid's photos ending up on 'unsavoury' websites that it was enough for me to say 'no way!'
My kid's when they were younger couldn't give consent to having their image plastered all over my social media pages but as they grow up they are becoming more tech savvy and aware of how the internet works.
I still don't post their photos with their names online but I am becoming more lenient as they are reaching an age (10 y.o) where they are able to make choices on how they represent themselves.
This is strictly my choice and not necessarily the right one. In fact I love seeing photos of my friend's kids on social media and as long as everyone has consented then there is no issue.
So just as you shouldn't have to explain why you post photos of your kids online people like Halle Berry (and myself) shouldn't have to explain why we choose not to.
Photos: Instagram