Hayden Panettiere Is Seen Out In Public Following Her Stint In Rehab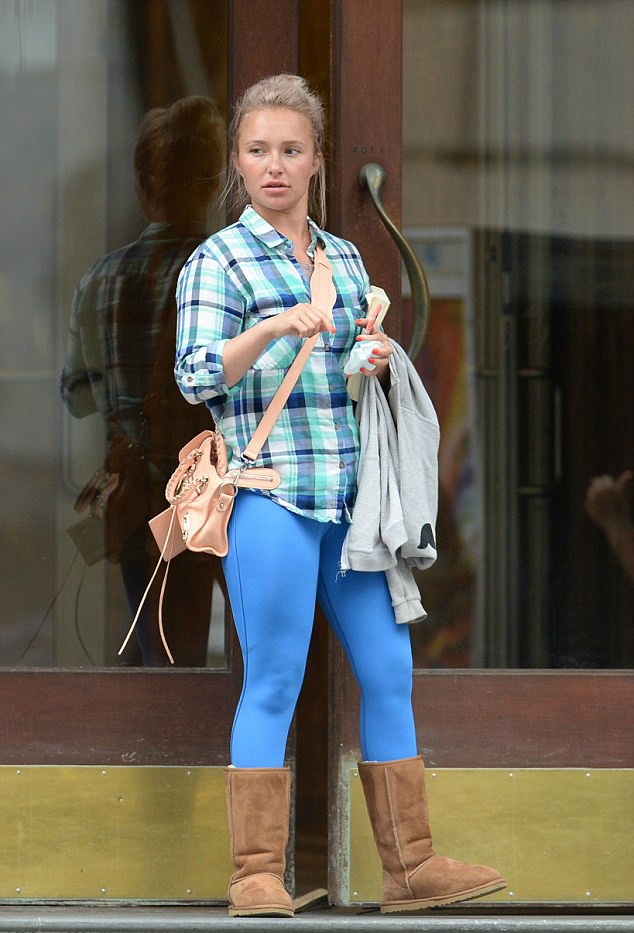 Actress Hayden Panettiere has been very honest about her struggles with postnatal depression following the birth of her daughter Kaya in December 2014 with professional boxer fiance Wladimir Klitschko.
The 26 year old actress revealed two months ago (via twitter) that she had readmitted herself into a treatment facility in Utah for postnatal depression. The announcement in May came seven months after she admitted herself the first time to a rehab facility to treat the disorder.
This is the first time she's been spotted out in public since May. Hayden was snapped smoking a cigarette while sitting reading a book titled Underboss: Sammy The Bull Gravano's Story. The book Underboss is about Sammy the Bull, the former underboss of the Gambino crime family. He is known as the man who helped bring down John Gotti by agreeing to become an FBI informant.
Hayden looked well and relaxed wearing leggings and Ugg boots with her hair pulled up into a casual top know. She wasn't wearing her engagement ring from fiancee Vladimir,40. The couple got engaged in 2013 but have been on and off since then.
The Heroes actress said in a recent interview with Yahoo Style that she felt there was an unfortunate stigma around postnatal depression, saying anyone who thought women should just 'suck it up' just doesn't understand it. 'It's like, you have no idea what you're talking about,' she said of people who question the disorder. 'If you think for one second that a mother wants to feel that way toward her child, you're outta your mind. It is one of the most debilitating, scary, guilty feelings that you can ever feel. That a mother would not be able to connect with their child, would not be able to get a grip, or would not know what's going on, for anybody to say that it's false or created by us, you must have your head examined,' she continued.
Photos via google images.