Health and Fitness Fanatic Jesinta Campbell Named The New Face of Cadbury Chocolate!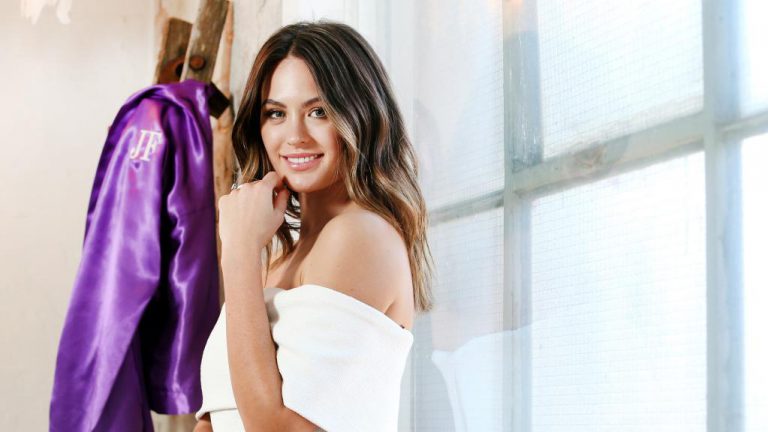 Health and Fitness Fanatic Jesinta Campbell Named The New Face of Cadbury Chocolate!
Former Miss Universe Australia, Jesinta Campbell, has been announced as the new face of Cadbury's Dairy Milk range. It's a deal said to be worth in excess of $250,000.
The move has raised a few eyebrows as it seems to contradict the healthy, clean eating lifestyle she promotes. Often speaking of her hate of sugary foods and drinks the model works hard to maintain her enviable figure and eating high fat foods is definitely not on her list.
Campbell spoke to the Daily Telegraph yesterday where she addressed her eating habits.
"I'm balanced Monday to Friday, I really train hard and eat really­ clean, but I love coming home on Friday night and having two glasses of champagne and a bit of Dairy Milk on the couch," she said. "I'm officially a chocoholic."
The stunning model, along with her equally fit husband Lance 'Buddy' Franklin, are often seen jogging and working out together along the beaches of Sydney. Many are saying this new move to promote Cadbury chocolate is all about the money as the model is contradicting herself with what she has spruiked in the past.
The boxing and piltates fanatic says that while she has already taste-tested all the products in the new Cadbury range she still tries to lead a balanced lifestyle these days.
"Obviously, I promote a healthy lifestyle but, for me, it's all about balance," she said."I'm not going to say it's dangerous but the whole clean eating, I think it becomes too much to say that you can't ever indulge."
Campbell's 2015 health and wellness book called Live A Beautiful Life, saw the model give out advice to readers about eating "wholesome" meals and the importance of avoiding packaged products.
"I make as much as I can from scratch, it doesn't take much extra effort and it means I know exactly what is in my food and what I am putting in my body," she wrote in the book.
While the book spruiked sugar-free recipes Campell also admitted she had a sweet tooth: "A treat now and then keeps you sane and you don't feel like you are depriving yourself!"
Photos: Instagram and Daily Telegraph