Heather Dubrow Models Her Wedding Dress 17 Years Later And Shows Us Her Champagne Closet!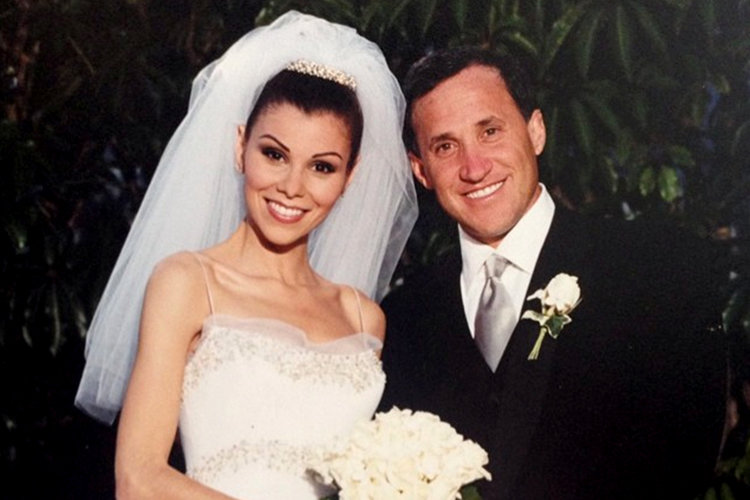 Real Housewives of Orange County star Heather Dubrow shared some exiting news on Instagram! The mum of 4 revealed she still fits into her wedding dress 17 after saying 'I do' with husband Dr. Terry Dubrow. Heather shared the photo below with the caption: "Found my wedding dress while unpacking! The waist was pretty tight after 4 kids …. But it still fits. Happy Friday to me! Now, where can I wear this???? Haha!"
The Dubrows have also just completed their new mega mansion in Orange County where Heather,47 made sure all the essentials were included- like a champagne button in her walk-in-wardrobe!!
Heather explains: "I got the champagne doorbell and it rings in the kitchen. It's in my closet. I have this three-way mirror. It's hidden, so when you pull the mirror forward, it's framed and it's black and white and has my initials on it, and it says, 'Press for champagne.' And my initials 'HD,' press that and it rings in the kitchen. Terry goes, 'Who's bringing you the champagne?' I'm like 'You? I don't know.'"
Wow! Just Wow!   Photos: Instagram