Heavily Pregnant Olivia Wilde Is Ready To Have Her Baby Any Minute Now!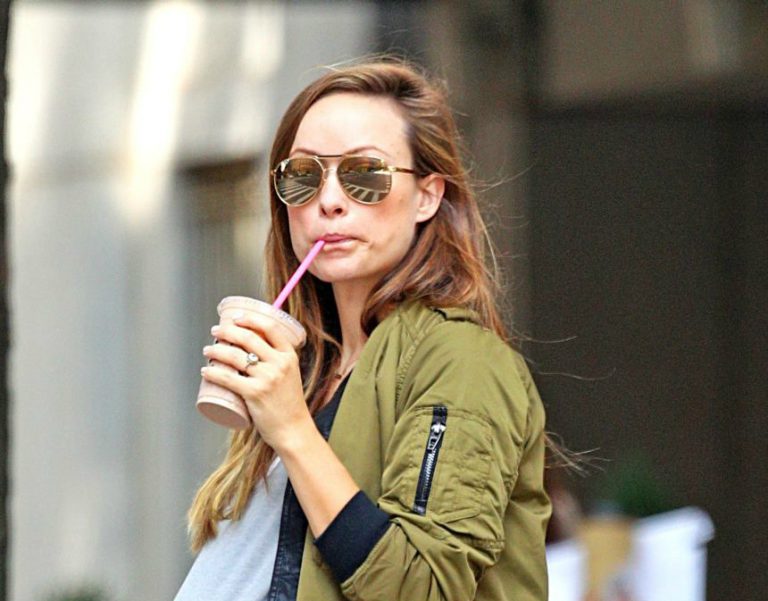 Olivia Wilde may be just about to give birth but that hasn't stopped the actress from getting out and about  on the streets of New York yesterday.
The 32 year old actress, who is expecting her second child with fiancee Jason Sudeikis, looked cool and chic as she sipped on her drink. Dressed casually in a grey t-shirt and khaki bomber she looked radiant and glowing walking through Central Park.
I love the fact that she's stuck to her fashionable self despite being so heavily pregnant. I remember during my last trimester all I could muster were yoga pants and leggings. And this goddess has jeans and converse sneakers on! *swoon*
Wilde, who last week revealed she's just days away from welcoming a precious girl to her family of three, also shared this sweet black-and-white photo of her and her 3-year-old son Otis together on a boat.
"#tbt Summer boat ride with my OG and my any-day-now G," she captioned it.
Photos: Instagram