Holly Madison Reveals Her Baby Boy's Name!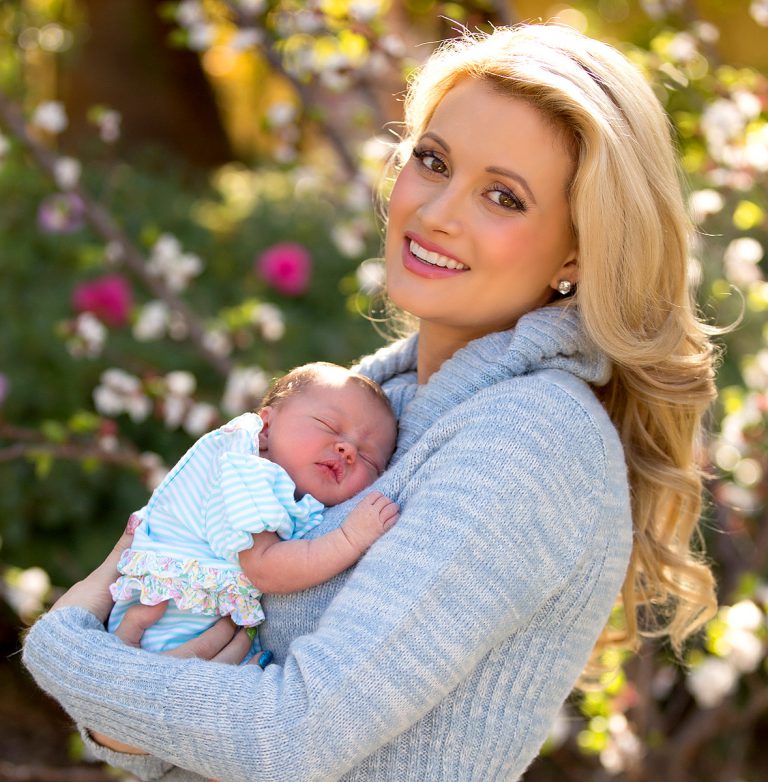 Holly Madison had her second child last week and now she has revealed her son's unusual name on Instagram!
The 36 year old former Girls Next Door star and her husband Pasquale Rotella welcomed their son FOREST LEONARDO ANTONIO ROTELLA into the world on Sunday which means their 3 year old daughter RAINBOW AURORA (pictured above) is now a big sister!
Holly revealed the name of her second child by posting the cute snap below with the caption: "I'm so happy to be at home with a healthy baby boy, Forest Leonardo Antonio Rotella. Thank you for all the kind comments over the past few days."

Earlier in the year Holly joked about the names her daughter Rainbow had chosen for her new sibling. "The name she picked out was Strawberry, so I don't think I'll go with that!" she said.
And it seems Forest may not be the last baby for the couple as the former Playboy Mansion bunny revealed:
"We'll see how this one behaves, but my husband wants a lot of kids, so we'll see. He's like, 'Let's have six!' We might end up adopting some because I don't know if I can push them all out," Holly said.
Photos: Instagram