Home And Away Star Emily Symons Splits From Her Partner Paul Jackson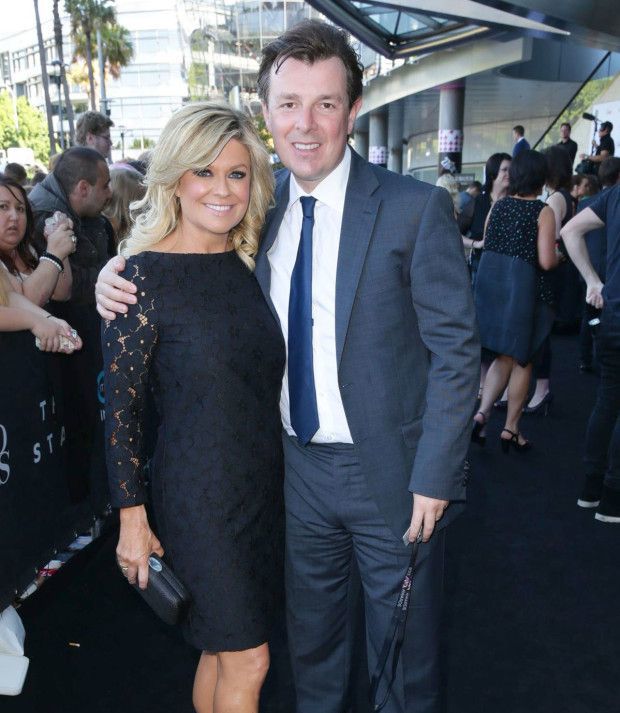 Home and Away star Emily Symons has split from her partner Paul Jackson less than a year after giving birth to a baby boy following repeated rounds of IVF.
The 46 year old actress and her programming director partner were together for almost four years. Sources say Paul has moved out of the Sydney house they share with their infant son Henry and three children Tommy, Georgia and Grace from a previous relationship. The father of four is said to have moved into a new home with his three older children.
Emily and Paul's son Henry is now 11 months old and will continue to be the top priority for both of them. They will not let their breakup get in the way of their families as they prepare to co-parent and keep things as normal as possible for all the children. 'They remain proud parents of Henry,' a source close to the couple has said.
The news of the separation comes after the actress struggled to fall pregnant and had to undergo gruelling IVF treatments to get her son. The actress often spoke of her deep desire to become a mother and feared it would never happen.  In a 2012 interview, she said her mother's death from breast cancer had made her come to terms with the possibility of never having children. She said: 'I spent a lot of my 30s being so anguished about not having a baby. 'But the flip side is that IVF can take over your life. It gets to the point where you're so desperate to have a baby, everything else falls by the wayside.'
Photos via Google images.