Inspirational Athlete and Burns Survivor Turia Pitt Announces Her Pregnancy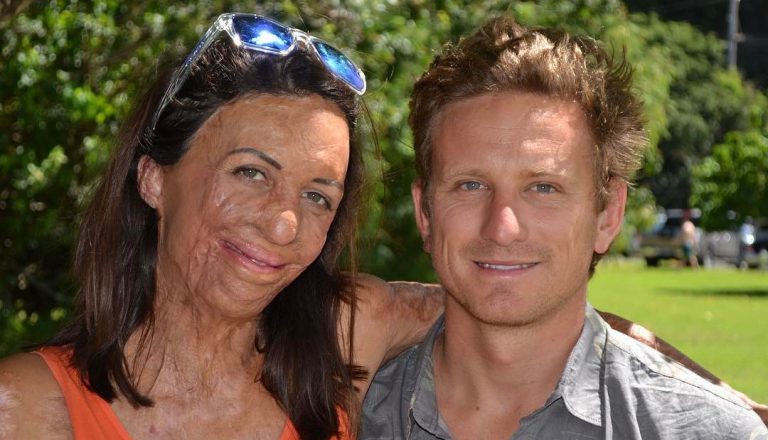 Inspirational Athlete and Burns Survivor Turia Pitt Announces Her Pregnancy
Turia Pitt has announced that she is expecting her first child with fiance Michael Hoskin.
The 29-year-old motivational speaker, burns survivor and athlete revealed her pregnancy and admitted that the couple are both stoked in an Instagram share today.
"All I wanted was a backrub…(we are stoked – bring it on!)" Turia captioned her pregnancy announcement.
Speaking to 60 Minutes on Sunday, Turia explained that she realised that she was expecting just days before she was due to trek Mt Everest, which she had to cancel as it was deemed too risky.
That's pretty impressive, we have to say! To think that she probably could have completed the trek but chose not to due to the risk factor, not because of the sheer fatigue of the first trimester. And there I was laying in bed watching Dr Phil and eating my way through a family-sized bag of cheese and onion chips!
"I wanted to do the walk. I had to think about it because it's just not myself to shy away from adventure," she said.
Turia revealed that she took six pregnancy tests before she told Michael, and shared the news with her fiancé by leaving one of the tests on the bathroom sink which he later discovered while brushing his teeth.
When Ms Pitt became caught in the raging inferno six years ago, her loving fiance stood by her side and cared for her the entire time.
"I know 100 per cent Michael is going to be an amazing dad, because for 6 years he had to look after me," she said.
"He was so caring and so patient and I think those qualities are really desirable especially in a parent."
Turia is due to have her baby in December and the pair have been brainstorming both girl and boy names, 9Honey reports.
They have hinted the name will give a nod to Ms Pitt's Tahitian heritage.
Congratulations to Turia and Michael! We wish you nothing but the best as this new chapter of your lives opens. x
Source: Turia Pitt