James Corden And Britney Spears In A Brand New Carpool Karaoke!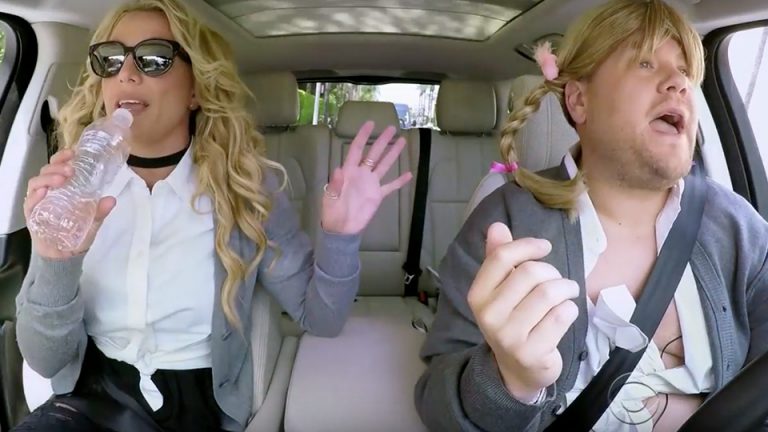 Oops! James Corden has done it again with another carpool karaoke straight from LA. This time it's Britney bitch!
Pop star Britney Spears joins James Corden in what I think is one of the most fascinating yet awkward karaokes to date. Entertainers such as Bieber, JLO and Red Hot Chilli Peppers have all taken part in this addictive sing-a-long hosted by James and yet I don't think anyone was as uncomfortable as Britney was.
Whether it was just nerves or not Britney seems to be lip synching more than she was actually singing. In fact James knew her lyrics better than she did!
The stand out moment has to be when the two of them dress as school girls to reenact 'Hit me one more time!' Again James is having an absolute ball and nails every line!
Britney did however let us in on some personal information- for example says she wants 3 more kids but is done with men. She doesn't see herself getting married ever again and will be happy to jut 'french kiss' some guys from now on.
Watch all the fun and awkward action below!