James Corden Posts A Near-Nude Selfie And Says He Was Rejected For Being Too Fat In The Past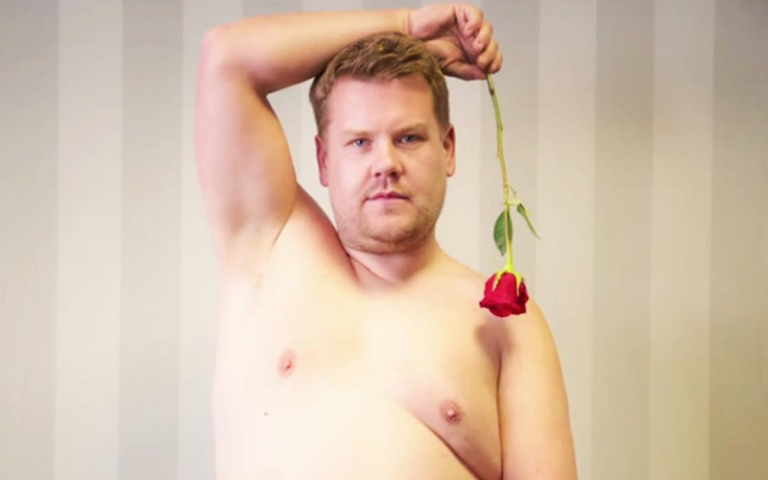 James Corden is no stranger to getting his gear off!
The 37-year-old comedian and host of The Late Late Show has tried to break the internet with his Kim Kardashian inspired selfie which depicts him wearing nothing but a jockstrap and holding a carefully positioned bunch of roses.
He shared the pic with his 640k followers to whom he left this caption: "Tag a friend to give them a rose."
James wasn't always so comfortable in his own skin. The British born star said he had to lose around 40kg to make it in Hollywood. During his early days in tinsel town James says his weight really held him back.
"Decisions when I started were only made on the way I looked. They were like 'You look like this, so you will work your way to playing a bubbly judge or something'."
"I would audition twice a month and go up to London and not get it. At the time it would be demoralising. The only thing that separates an amateur and a professional is rejection, when you are either told you are too fat or your ears are too big," he says.
Now James is a fully fledged Hollywood star who has a hugely successful career as a late-night TV host and has become a viral sensation thanks to his popular Carpool Karaoke segment.
Remember the time he got naked with the Red Hot Chili Pepper?! Classic!
Photos: Instagram and Google images