Jamie And Jools Oliver Have Revealed The Name Of Their Son!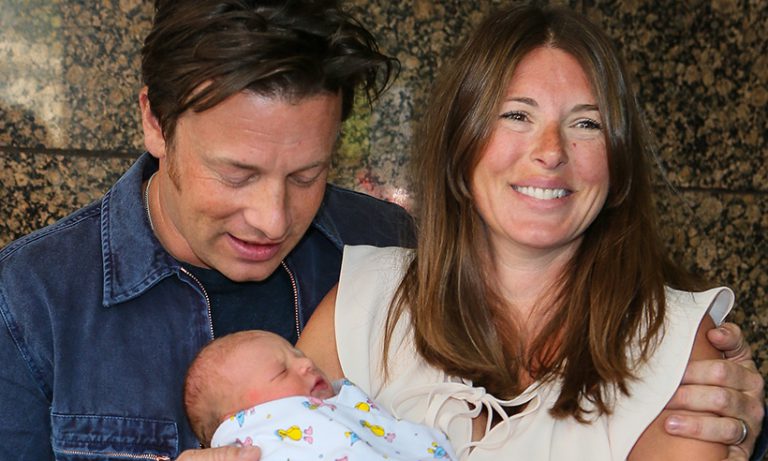 Jools Oliver gave birth to her fifth child two weeks ago and now she has shared his beautiful name on Instagram.
The proud mum posted the photo below to make the big announcement. It features a piece of nursery wall art that reads: "Dream Big River." 
Fans were quick to respond to Jools saying how much they loved the name River- "So original and beautiful," wrote one, with another adding: "Beautiful and unique! Big love."
Jamie and Jools are known for giving their children fun and unique names. The couple are already parents to Poppy Honey Rose, 14, Daisy Boo Pamela, 12, Petal Blossom Rainbow, six, and five-year-old Buddy Bear Maurice.
Jools said about her kid's names: "They all have more than one name because I couldn't decide. I'm not sure where Petal Rainbow came from – apparently it's a My Little Pony! I wanted to call her Rainbow but Jamie told me to calm down.
"With Buddy it was quite fun choosing a boy's name, as I hadn't done it before. And I hate people's opinions on names. Whatever you call your baby is your decision."
The fifth pregnancy came as a very welcome surprise for the whole family with Jamie saying ultimately it's the woman's choice.
"Jools wanted one more, so what could I do? Women have the final control. She just loves being a mum and she's fantastic at it," he said.
Photo: Instagram