Janet Jackson Spotted In London With A Visible Baby Bump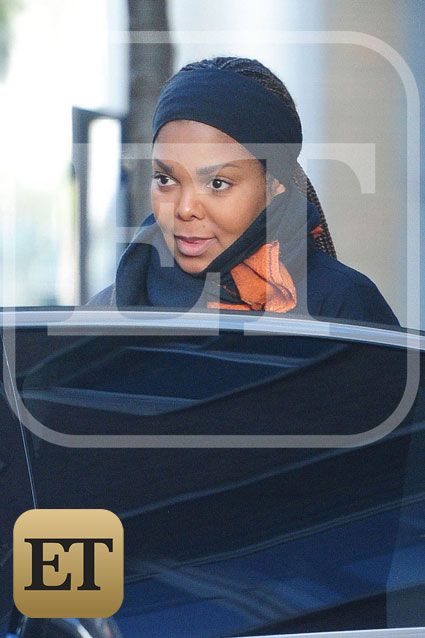 Photos of a pregnant Janet Jackson have emerged and have given us a first look at her growing baby bump!
The 50 year old singer announced she was pregnant with her first child with husband Wissam Al Mana earlier in the year after cancelling some tour dates. It was also recently reported that her doctor had ordered  complete bed rest for the star until her baby is born.
Speculation has been rife from the beginning on whether or not the entertainer is carrying her own child or using a surrogate. Up until now Janet Jackson has not been seen out in public looking pregnant.
On Tuesday afternoon, Jackson was spotted leaving a London baby furniture store- Back In Action dressed casually in an all black outfit consisting of sneakers and a dark jumper.
Passers by say Jackson arrived at the store with her driver in a large black Mercedes along with her bodyguard, her assistant and two others from her entourage. The store was subsequently shut down for the singer so she could shop in privacy.  Sources say she took a particular interest in prams and tested out quite a few in the store.
After a 45 minute shopping spree the singer emerged looking happy and relaxed.  Jackson was holding a couple of shopping bags and even managed to smile for the waiting paparazzi.
Jackson has yet to publicly speak about her pregnancy, but her sister La Toya Jackson gave an update on how her younger sister is doing, saying she was on bed rest. "She's resting," La Toya said. "She's doing fabulous."
Photos: ET online