Jennifer Aniston Breaks Down After Being Asked This Question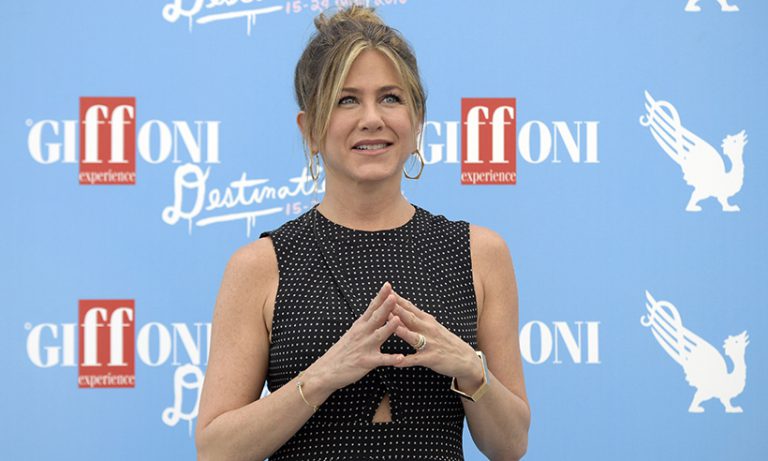 Jennifer Aniston got emotional during a Q&A session recently upon hearing a young girl's question.
The actress was at the Giffoni Film Festival in Italy where she was presented with a lifetime achievement award. While she was answering questions from young fans she gave an emotional answer to one. A teenage girl asked her if "she ever woke up and felt like she didn't know who she was?"
It was Jennifer's answer to this that reminds us that celebrities are no different to you or I. They still have the same fears, emotions and anxieties about life. It can be easy to assume that they don't have the same problems we do- that they lead such stress free and glamorous lives because of all the luxuries their financial freedom can provide.
But Jennifer Aniston's answer reminded us that no matter how much money or fame someone may have, they still struggle with the same fears and doubts as the rest of us.
"There are not enough fingers and toes in this entire room to count how many times that moment has happened," Jennifer told her.
We're all human beings at the end of the day, whether we're a waitress or a baker or a student or whatever we are, at the end of the day you kind of hit walls and think I kind of can't go any farther. Or this is too much. My heart can't take it or the pain is too great, or am I good enough? Will I survive? And you just have to sort of somehow miraculously overcome. You just go, 'I can't, yes I can, yes you can.'
Jennifer went on to say that we are all the same. Regardless of our choices in life we all started out the same way.
And also know that your actors, your idols, your icons, whatever you call them, have all had that experience or that moment in their lives many, many times. There's nothing that separates us from you, because we all started at the same place. We all came out of nowhere. We were all born innocent little empty vessels. Don't punish yourself if you feel that. Go talk to people and seek help and always find something to inspire you.
During the Q&A, Jennifer also encouraged her young fans to work together to "stick up to bullies" and write stories that "empower women."
Photos via Google Images.