Jennifer Lopez Celebrates Her 47th Birthday In Vegas!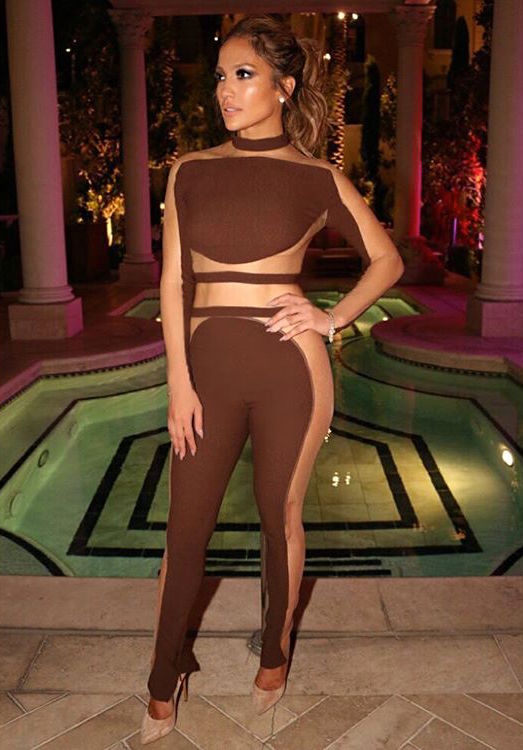 Jennifer Lopez celebrated her 47th Birthday with an impromptu party in Vegas over the weekend. The pop star was there headlining her residency "ALL I HAVE" show at the Planet Hollywood Resort & Casino.
After the concert the stunning singer slipped into an insanely sexy BALMAIN catsuit which left very little to the imagination and showed of all the curves JLO is famous for!
Kim Kardashian was just one of the celebrity guests who were in attendance and the reality star even got to hold the cake for her girl crush while she blew out her candles. Kim has often mentioned how much she looks up to JLO and what an amazing inspiration she's been to her.
Also at the party was Calvin Harris– who just happens to be Taylor Swift's ex- who also happens to be embroiled in an ongoing feud with the Wests. This photo speaks volumes as it clearly tells the world which camp Calvin is in! In case you need a refresher on why Taylor, Kanye and Kim are feuding click here. 
In the meantime, can we just appreciate again how phenomenal Jennifer Lopez, a mum of twins, looks at 47!
Phenom!
Photos via Instagram and Snapchat