Jennifer Lopez Receives $4 Million Engagement Ring From Alex Rodriguez Proving Her Love Definitely 'Costs A Thing'!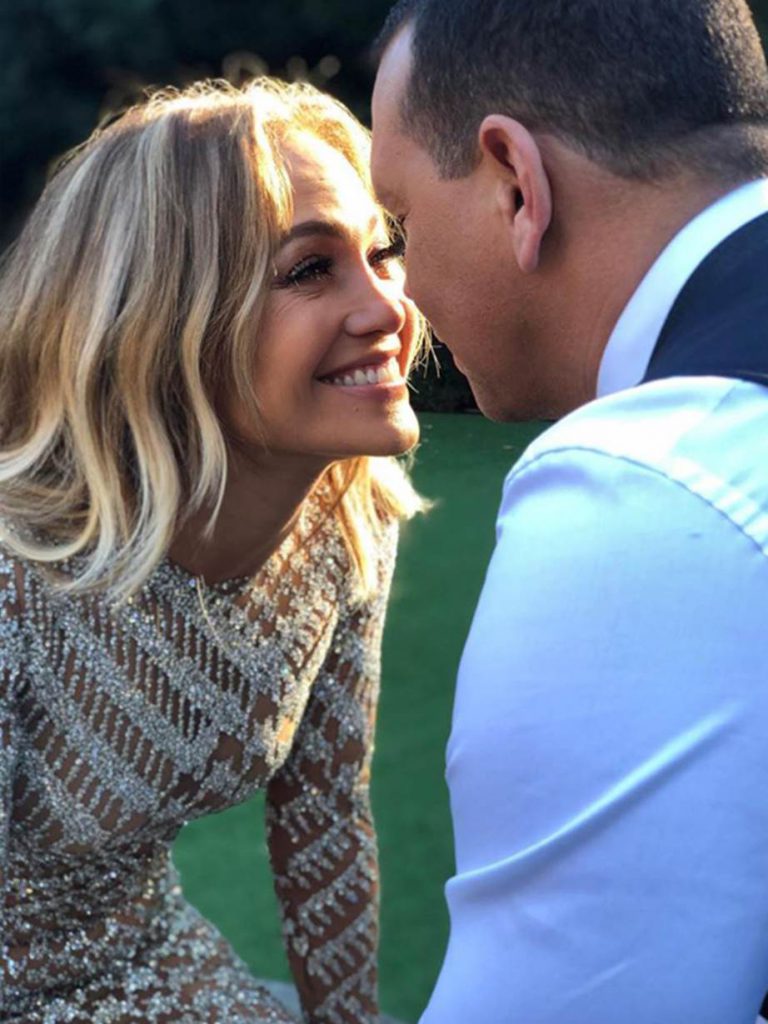 Jennifer Lopez Receives $4 Million Engagement Ring From Alex Rodriguez Proving Her Love Definitely 'Costs A Thing'!
Latino Goddess Jennifer Lopez became engaged to boyfriend Alex Rodriguez over the weekend and the two shared a photo of that $4 million rock on Instagram. Seriously! Check out the gigantic engagement ring… clearly her love does cost a thing!
View this post on Instagram
This will be 49 year old Jennifer's sixth proposal, fifth ring and her fourth marriage. She's seriously the Elizabeth Taylor of our time isn't she?
Alex Rodriguez and Lopez had been dating for two years, when the 43-year-old former New York Yankee proposed to the star during a tropical vacation with a massive diamond engagement ring that experts estimate cost around $4 million!
The 'Love Don't Cost A Thing' singer has been married three times before, most recently to Marc Anthony, with whom she shares 10-year-old twins Max and Emme. The marriage will be the second for A-Rod who split from his ex-wife Cynthia Scurtis in 2008. The exes share two teenage daughters together (pictured below with Lopez' twins).
"For me, the relationship journey has been very up and down," Lopez told Harper's Bazaar earlier this year. "But it didn't have to do with anybody else but me—it was about me figuring out me. Until you learn to love yourself, you can't completely love [someone else] in a way that is pure and true. Once you do that, you can have relationships that are based on love and respect, that are supportive and nourishing. There's an evolution there that had to happen for me. I feel like I'm in a better place now."
How adorable is that?!! So to celebrate Jenny's recent engagement let's take a little walk around the block as we remember some of the singer's previous relationships.
J.Lo married the waiter-turned-restaurateur in 1997 and the two divorced less than a year later.
HUSBAND NO. 2: CRIS JUDD
J.Lo and her former back-up dancer wed in 2001. The two split less than a year later and finalised a divorce in January 2003, while she was engaged to Ben Affleck.
FIANCÉ NO. 3: BEN AFFLECK
J.Lo and the actor began dating in 2002, when they the filmed famous flop Gigli. They later starred in the movie Jersey Girl and the singer's "Jenny From the Block" music video. That November, Affleck proposed to J.Lo. The two planned on having a wedding ceremony in Santa Barbara, California, on Sept. 14, 2003. Affleck called it off four days beforehand, citing "excessive media attention." The singer still describes it as one of her biggest heartbreaks ever.
HUSBAND NO. 3: MARC ANTHONY
The two Latino singers wed in 2004 and announced their split in 2011. They share twins Max and Emme.
FIANCÉ NO. 5: ALEX RODRIGUEZ
The two began dating in February 2017 and just became engaged over the weekend. Congratulations J-ROD!!
Photos: Instagram and Google images