Jennifer Lopez Shares Heartwarming Photos of her Blended Family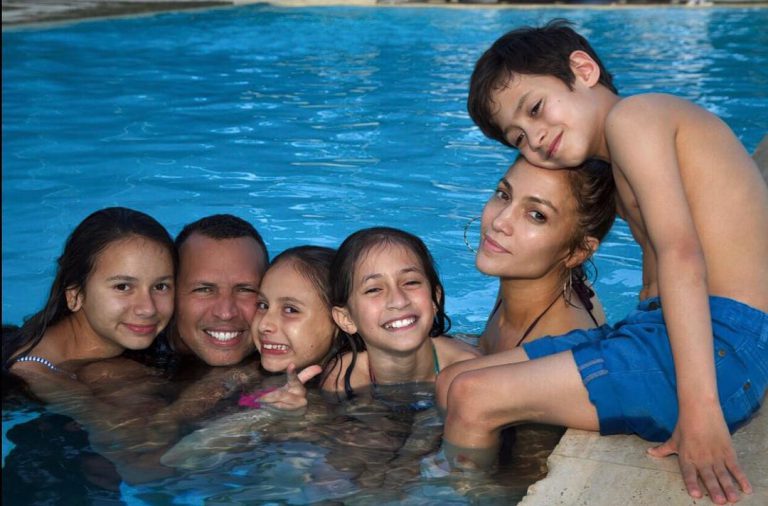 Jennifer Lopez Shares Heartwarming Photos of her Blended Family
Co-parenting and managing a blended family is not easy at the best of times. But Jennifer Lopez is giving us parenting goals as she handles the ups and downs with grace and love.
Jennifer shares 9-year-old twins Max and Emme with ex-husband Marc Anthony. The couple believe that it's more important to set an example of love and acceptance for their kids than it is to harbour resentment.
The 48-year-old entertainer recently shared some touching photos with her Instagram followers, offering her ex-husband love and support following the death of his mother.
"Just what the doctor ordered…Surrounded by love," Jennifer captioned her pic of Marc with his six children, paying tribute to her former mother in law.
Although Jennifer and Mark separated in 2011, it is obvious that they continue to care about each other's well being and have shown a great deal of maturity for their children.
J-Lo's current beau, retired New York Yankees baseballer Alex Rodriguez, also has two children from a previous relationship who have been accepted into the fold by Jennifer and her twins.
The couple might have only been dating since February, but it's clear that this is one very happy blended bunch.

The photo of her twins cuddling up with Rodriguez and his daughters on Saturday has people seeing wedding bells for the pair. They certainly make a gorgeous family.
Jennifer shared a beautiful snap of herself with daughter Emme and Alex's daughters in May, captioning it "my three favourite girls, Emme, Ella and Tashi".
Sometimes there is no chance of moving on from relationships with any sort of amicable communication, nevermind with this amount of maturity and grace. But it can be possible.
Source: Instagram/Jennifer Lopez