Jesinta Campbell Reveals How She Stays Fit Which Includes A Super Early Bedtime!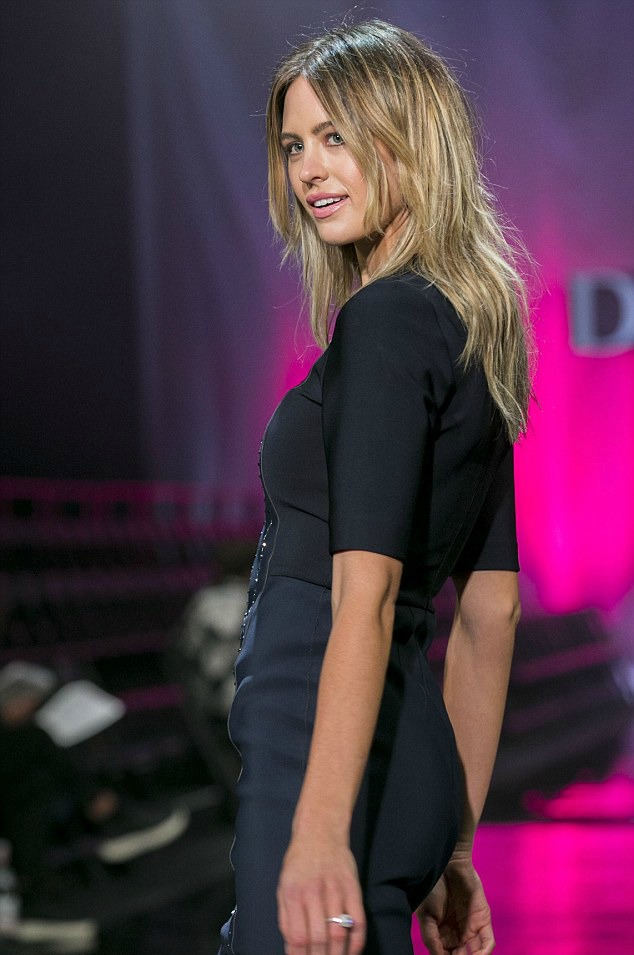 Jesinta Campbell proved she was in the best shape of her life last night as she took to the catwalk for the dress rehearsal of David Jones' Spring/Summer collection launch.
The 24 year old model looked amazing as she showed off her enviably toned figure in a series of swim suits which will no doubt be top sellers this summer. Although the swimwear may be easy for us to get our hands on- achieving Jesinta's muscular and toned physique may not. The partner of Buddy Franklin revealed exactly what it takes to look like she does and let me tell you there is absolutely NO mention of Netflix OR chill!
Jesinta says the key to her being in the best shape of her life is consistency and a lot of hard work. She has a regular bedtime of 7:30pm and gets up way before sunrise to work out – six days a week!
Not content with just sharing her fitness routine with us,  Jesinta then went on to say that everyone should be able to run five kilometres. While I would love that to be true- I think the only way I could run 5kms was if someone was chasing me and my life depended on it- and even then I can't guarantee I'd make it!
'Everyone should be able to at least run five kilometres,' she said.
'Your joints are better, you get less aches and pains. Fitness is a holistic thing, it shouldn't be something that you do every now and then.'
According to Jesinta, the secret for any woman wanting to achieve long term fitness success is to diversify your regular workouts. Jesinta revealed that she jogs, does pilates, lifts weights and gets plenty of sleep in order to get runway ready for the show, which will see her walk the catwalk in barely-there swimwear.
Jesinta also cuts out ALL alcohol and sugar while working out and is also a regular user of infrared saunas. Known for their holistic health benefits, using the sauna ensures Jesinta's skin stays clear of imperfections.
Photos: Google images