Jesinta Campbell Has Spoken About Buddy Franklin's Daily Battle With Mental Health Condition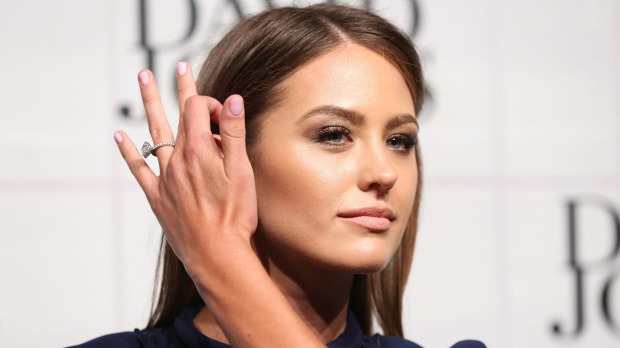 Jesinta Campbell has spoken about the daily struggle fiance Buddy Franklin faces as he deals with an ongoing mental illness.
"I don't think you ever truly recover from a mental health issue," Campbell, 24, said. Franklin is apparently 'doing really well' and is back training with the Sydney Swans.
"I think with anyone who struggles with mental health, it's a day by day thing and you just have to tackle the day and do the best that you can," Campbell said.
"It's hard and just because he is a sports star doesn't mean that he's bullet proof.
"It is really something that you battle with and challenge with every day."
Campbell, who has been announced as a new David Jones ambassador said Franklin had been looking forward to getting back to his training schedule with the Swans. Franklin, who is worth an estimated $10 million dollars with the Swans, faced the battle of his life last year after disclosing his mental illness and revealing he suffers from epilepsy. Because of his ongoing health issues he unfortunately had to pull out of the football finals at the end of the season.
Talking about his return to football, Campbell has stated how happy her fiancee  is at the moment.
"He's really happy and healthy and that's the most important thing," Campbell said."Let me tell you he's training the roof down. He's looking really muscly which I'm loving."
"I think the best thing as a country we could do is to be kinder to people," Campbell said.
Franklin is lucky to have a supportive partner like Campbell who has stood by him throughout his battles with this illness. Campbell said she hoped AFL and sports fans would also do their bit to support Franklin who arguably has the highest profile of anyone in the code.
If you or anyone you know is dealing with a mental illness please contact Beyond Blue on 1300 22 46 36 or beyondblue.org.au.
Photos courtesy of Google Images.