Jessica Alba's Daughters Honor and Haven Enjoy Glamorous Bedroom Makeovers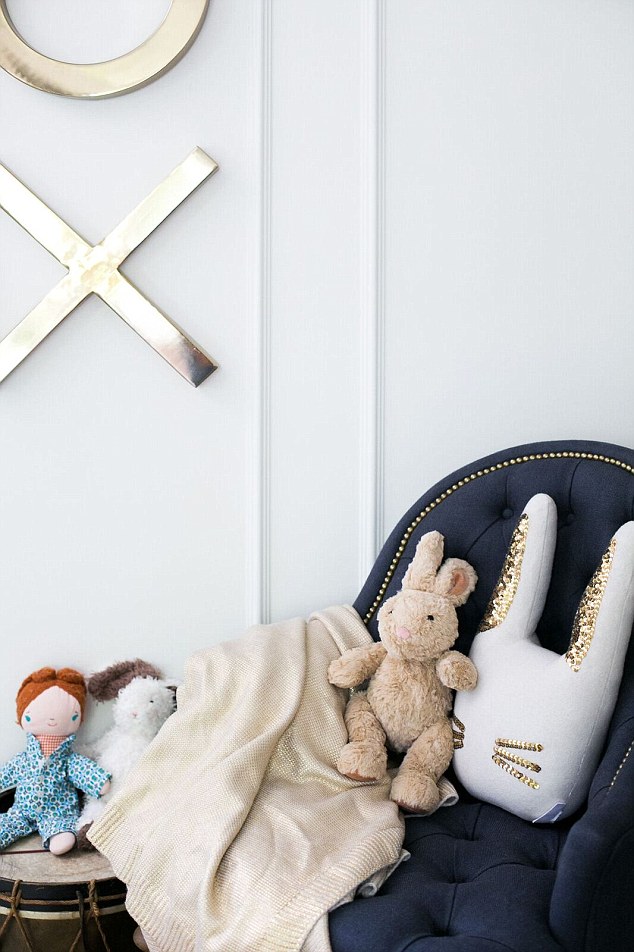 Jessica Alba's daughters have been given a glamorous bedroom makeover that has seen their transition into big girl beds.
Fashion designers and stylists Emily Current and Meritt Elliott teamed up with PBTeen for the dreamy makeovers for Honor, seven, and four-year-old Haven.

'[Emily and Meritt] really get my sense of style and pay attention to every detail,' Jessica, 34, told a US magazine recently.
The Honest Company co-founder said that 'Haven was ready to move from a crib to a big-girl bed' and she was hoping this makeover would last them for a few years at least.
Haven's room featured a golden canopy bed with floral print duvet cover, edgy skull pillow and an assortment of bunny decorations.
Honor's room includes signature pieces from the collection including a tufted white Parisian headboard and a black wooden desk with gold bunny-shaped chair.
'Honor is creative and loves to draw and paint, so she adores the pin boards she can use to display her treasures, art and photos,' Jessica said.
Jessica was honoured with the Grace Kelly Award on Friday at the March Of Dimes Celebration Of Babies luncheon in Beverly Hills, California.
The Sin City star wore a gorgeous strapless floral print dress to the event at the Beverly Wilshire Hotel.

The award recognized Jessica's commitment to help families and give babies a healthy start to life.
Her lucrative business The Honest Company since its founding in 2012 has donated more than 750,000 products and more than 7,000 employee volunteer hours to help more than 90,000 families and at least 120,000 children.
Photos courtesy of Getty Images and Wireimage