Jessica Biel Admits To Eating In The Shower And Shares Photo To Prove It!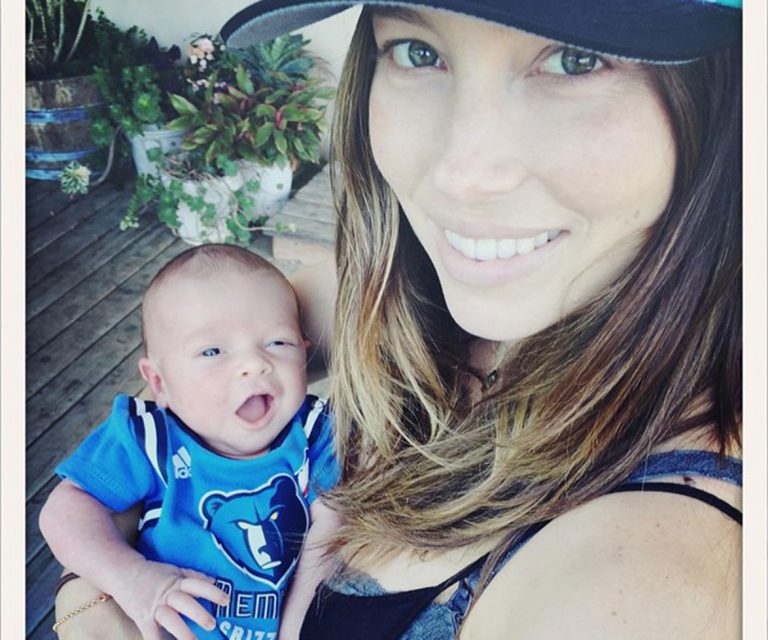 Multitasking and motherhood go together like cheese and wine! It's a skill, no a God damn talent, that all women possess so we can get shit done and still maintain an ounce of sanity by the end of the day!
For example did you know baby wipes are the single most greatest invention of the human race? You can use them to wipe butts, clean faces, wipe down benches, take off make up, clean the floors, clean the car, dust…you get the idea! There is nothing a baby wipe can't do! Another tip I have is freezing wine in an ice cube tray so I can make slushies in summer- rose works the best for this. And one of my favourite beauty hacks is mixing in a bit of fake tan with your night time moisturiser so you wake up in the morning looking slightly sun kissed instead of slightly pissed- which happens when you've gotten up a gazillion times overnight.
Now there's a new time saving hack! Actress, business woman, mum of 1 year old Silas and wife of Justin Timberlake, Jessica Biel, has just shared one of the ways she saves time- EATING IN THE SHOWER!
Yes, I kid you not. Biel shared the photo below on Instagram which shows an empty plate and a cup of coffee sitting on the bench in the shower. She captioned the pic with: Yes. I eat in the shower. I admit it. Chicken apple sausage and espresso. Try it. I dare you. 
Okay- now I'm not one to judge how a mum chooses to save some time but I can guarantee you, eating in the shower at my place would not work. Here's why.
My shower does not resemble a day time spa with benches and places to sit and relax. It's strictly a place to get in, get clean and get out.
My wine would get wet.
My nachos would be soggy.
The kids toys would fall into my wine glass and nachos.
There would be no room amongst my 10 razors, 5 million half empty shampoo bottles, hair masks, body scrubs and loofahs to even think of balancing a plate in there.
Eating in the nude is about as appealing as sitting through a Peppa Pig marathon.
Although I can't really relate to eating in the shower, a lot of Jessica's followers commented that they too have indulged in this rather novel time saving hack. Here are some examples of what they said:
"The only place where your kids won't ask for a bite! #momlife"
"I feed my toddlers in shower when they don't want to eat in kitchen table and it works they eat."
"I ate pepperoni pizza in the shower today. Mostly because I didn't want to share. #momlife"
"When you have kids it's all you can do to fit in food for you..so yes…this makes complete sense!! #multitaskingmama"
Hmmm…intersting. What do you think? Have you eaten in the shower before?
Photos: Instagram