Jessica Mauboy Returns To TV For Brand New Drama- THE SECRET DAUGHTER!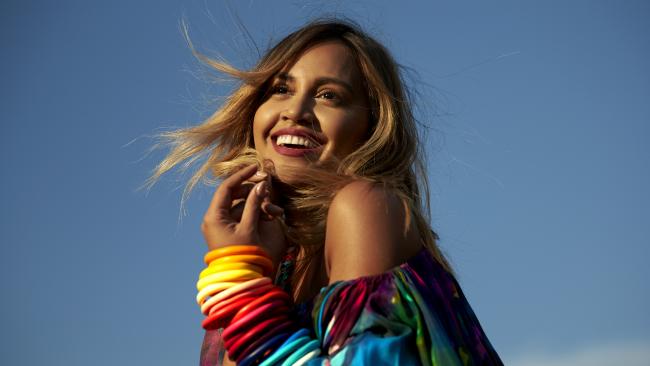 Jessica Mauboy returns to the small screen in a role she was born to play!
THE SECRET DAUGHTER is Channel Seven's newest drama which centres around a part-time country pub singer (Jessica Mauboy) who has a chance meeting with a wealthy city hotel owner. The encounter triggers a series of events that will change her life forever. The series explores the worlds of 'the haves' and 'the have nots' with heart, humour, romance and music.
ARIA and AACTA award-winning singer Jessica Mauboy, leads the cast as Billie Carter. The feel-good drama will also star Matt Levett (A Place To Call Home, Devil's Playground), David Field (Catching Milat, No Activity), Rachel Gordon (Winter, The Moodys, Blue Heelers), Salvatore Coco (The Principal, Catching Milat), Jared Turner (The Almighty Johnsons, The Shannara Chronicles) and newcomer Jordan Hare.
Brad Lyons from Channel Seven, said: "Seven is the home of Australian drama and we're immensely proud to be bringing another great Australian story to the screen. Jessica Mauboy is an amazing talent and this is a terrific yarn full of warmth, humour and music and we can't wait to share it with everyone."
Jessica has already impressed us with her acting roles in The Sapphires and Bran Nue Dae. However this will be her first time starring as a lead actress in a drama series. We can't wait to see her shine!
Photos: Google images