Jim Edmond's Daughter Says She's Glad Her Father Finally Divorced Meghan!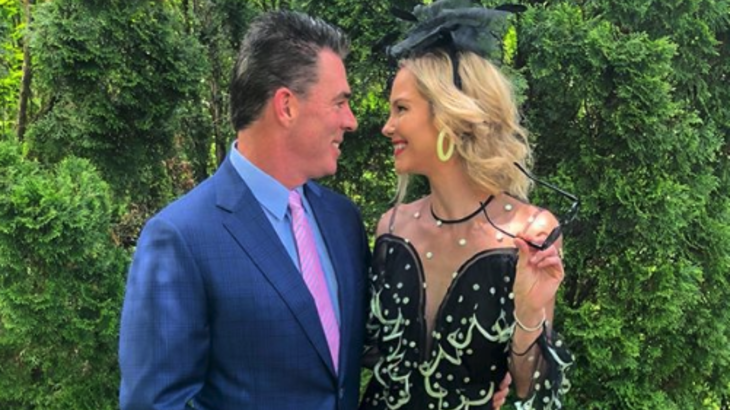 Jim Edmond's Daughter Says She's Glad Her Father Finally Divorced Meghan!
Real Housewives of Orange County alumni Meghan Edmonds King has accused husband Jim of cheating on her with their nanny Carly. It's a messy situation as both Jim and the nanny are denying any wrongdoing. And while Meghan is devastated by the news, Jim's daughter Hayley isn't shedding any tears. In fact she's happy her dad is finally splitting with the reality TV star.
View this post on Instagram
The drama with the infidelity started when Meghan answered cryptically to a follower who asked about Jim's indiscretions on one of her posts. The comment Meghan gave seemed to confirm that he had in fact had an affair with their nanny.
Rubbing salt onto the wound is the fact that this isn't the first time Jim has been accused of cheating on Meghan. When she was heavily pregnant to their twins he admitted to having an improper relationship with a previous girlfriend over text messages. Let's just say, there was a lot of sexting going on!
Now, Jim's 22-year-old daughter, Hayley, says she's been hoping these two would divorce for a long time.
"I've been waiting for it. For probably … three years?" Hayley said to Us Weekly.
"I think it's impossible to be happy with someone so … I don't know if I would say narcissistic but, she, like, creates her own problems and loves conflict and things like that. The selfishness is miserable for anyone to be around, let alone to be married to her. My whole family has grown closer because we have all had to stay silent in hopes to protect my dad and no one can do it anymore."
In fact Hayley went on to say that Meghan had blocked Jim's mother from her Instagram account so she wouldn't be able to see photos of her grandkids.
"The way Meghan treats my dad's mom is disgusting. And we've all just had to sit quietly and I'm just done with it," she added. "It's a bummer. Because my grandma just wants to see pictures of her grandkids and she had to get them sent to her every day. It just really bummed her out. That really sucks."
But wait. There's more. Not only is Hayley happy about the break up but she's defending the nanny saying it's not in her character to cheat. Let alone with her boss.
"The way she stepped over the line is just completely disrespectful and it's just absurd," Hayley said of Meghan. "Especially the way that she treated Carly is mind-blowing to me because she holds herself to very high moral standards and she is a great girl who moved to St. Louis across the country because she loves those kids."
"Everyone that cares about him is proud that he finally took the leap of leaving her," she said. "It really just p—es me off … She's got the following and she has the public. We've always been a really private family. None of us wanted any of this. We all just want to live our own lives."
Wow! Harsh words from a daughter who is obviously happy to see the back of Meghan King Edmonds.
Images: Instagram