Have Jono And Nicole From Married At First Sight Hooked Up?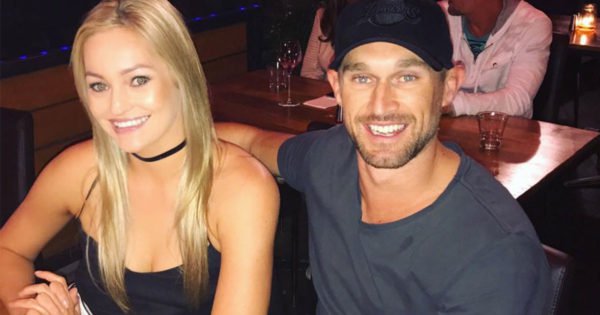 Jono Pitman and Nicole Heir both appeared in season two of Married At First Sight but walked away from their 'marriages' once the cameras stopped rolling.
Not all was in vain though. The two former contestants seem to have found love after all – but this time with each other.
The couple have sparked rumours of a love affair with their latest cosy picture on Instagram. Nicole shared the photo of the two at a Gold Coast restaurant this week, with Jono's arm around her. She added the caption: "New friends and new adventures." It was followed by the hashtag "#believeeverythingyouread."
Nicole's former TV "husband" Keller commented on the photo, writing, "bye Felicia".
Nicole and Keller (below) ended their TV "marriage" shortly after the show finished citing Keller's alcohol-fuelled antics as the reason.

Jono (below) also walked away from his 'marriage' saying that his matched partner Clare Verrall wasn't what he "ordered" after laying eyes on her for the first time.

While Clare had famously said that Jono's "hothead" behaviour re-triggered her PTSD while on the show it seems all is now forgiven.  Clare added her comments to Jono and Nicole's Instagram snap wishing them all the best. "You guys look cute together," she wrote on Instagram.
"Even though I assume this is a MAFS alumni catch up. @nicoleheir you have @jonopitman19 & I'll have @keller____ (jokes). Jono is a good guy, just not the one for me. Good to see Jono looking so happy."
Photos: Instagram and Google images