Jools Oliver Upsets Mums With Post Baby Body Photo On Instagram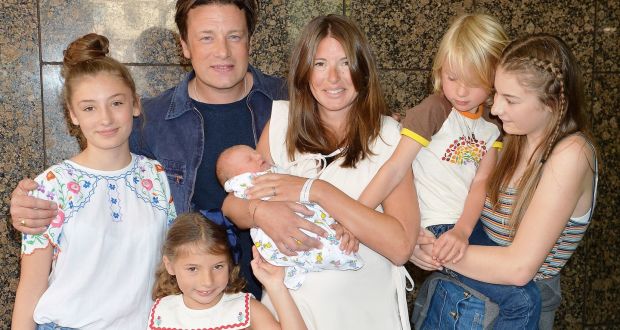 Jools Oliver recently gave birth to her fifth child with husband Jamie Oliver so it's fair to say she knows a thing or two about how mums feel after giving birth.
So you can imagine her surprise when she posted a harmless photo on Instagram wearing a pair of baggy trousers and was then subjected to comments declaring the photo 'harmful to new mums.'
The 41 year old shared the photo below with the caption: "Finally 'almost' fitting into these gorgeous trousers, so comfy post little baby and beyond. Think we have finally found our perfect trousers."
While most of her followers thought nothing of the innocent post- some were not impressed at all!
"I am currently pregnant with my second baby," one wrote in the comments section. "And every minute of every day I'm scrutinising my weight. Pictures like this DO NOT HELP!"
"Shouldn't you be more concerned with bonding with your child rather than how quickly you fit back into your jeans?" judged another.
Not one to sit back and take the bullshit- Jools responded perfectly with:
"Honestly it's about the trousers!!! I didn't even think about the weight!!!" she wrote. "For god sake I still have heaps to lose… my T-shirt hides a lot."
"The waist of the trousers is elasticated!!!! So prob would have fitted when I was 9 months pregs! As for bonding with my baby… I feel no need to address this ridiculousness."
Yes!!! Good one you Jools! Seriously, women can't win. If we can't share a pic of our favourite baggy pants for goodness sake then there's something seriously wrong. Jools is a mum of FIVE so I'm pretty sure there's no need to give her advice on how to 'bond with her children!'
Photos: Google images