Justin Bieber Carpool Karaoke With James Corden Is Everything!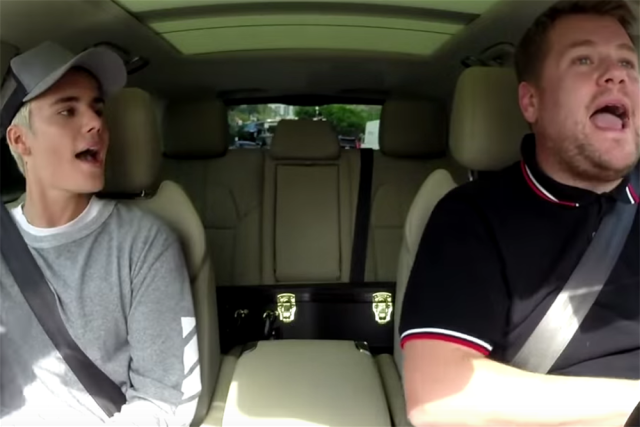 If you need another reason to love the Biebs, then this is it. In his second carpool karaoke with comedian James Corden,  Justin Bieber talks candidly about a range of topics including 'that' photo and how it made him feel violated.
We also see a hilarious make over where Bieber chooses Corden's outfit and vice versa. Funnily enough, the Biebs manages to pull off the Euro-trash look effortlessly- well sort of!
Scattered through out are lots of sing a longs and dance moves – my favourite being 'Big Box Little Box Cardboard Box'…
See it for yourself and just try not to smile! Enjoy!