Justin Timberlake Says Fatherhood Changed 'Everything!'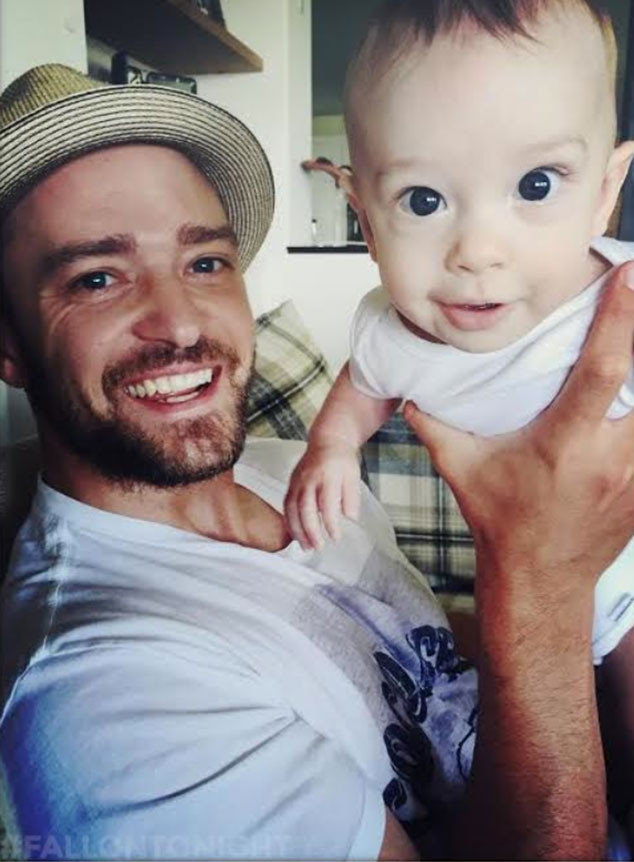 Justin Timberlake has spoken openly on how having a baby has changed the lives of both himself and wife Jessica Biel.
The couple welcomed their son Silas to the world in 2015 and the talented crooner says life will never be the same again! Timberlake spoke to the US Today show recently where he opened up on the wonderful changes fatherhood has brought him.
"It changes everything," Timberlake said. "You literally just wake up in the morning, look in the mirror and go, 'I have no idea what I'm doing.'"
While speaking about his number one hit "Can't Stop The Feeling" for the hit movie Trolls, Timberlake says the tune is totally inspired by his little boy!
"That was sort of serendipitous, and I would have never written a song like 'Can' Stop the Feeling' without having a child," he explained.

Out of all the hits Timberlake has recorded (and there's been a lot) "Can's Stop The Feeling" is definitely one little Silas can rock out to. "There's a lot of music that he can't listen to of mine — at least not yet," he said.
Timberlake has often spoken on his admiration for wife Jessica Biel- and now more so since she's become a mother.
"They teach you," he said. "It's crazy. … Watching him learn things, this new appreciation for both of them — you know, her and him — and so it's humiliating, and it's humbling at the same time."
Photos: Instagram