Kaia Gerber Channels Her Mum Cindy Crawford In Latest Shoot Complete With Beauty Spot!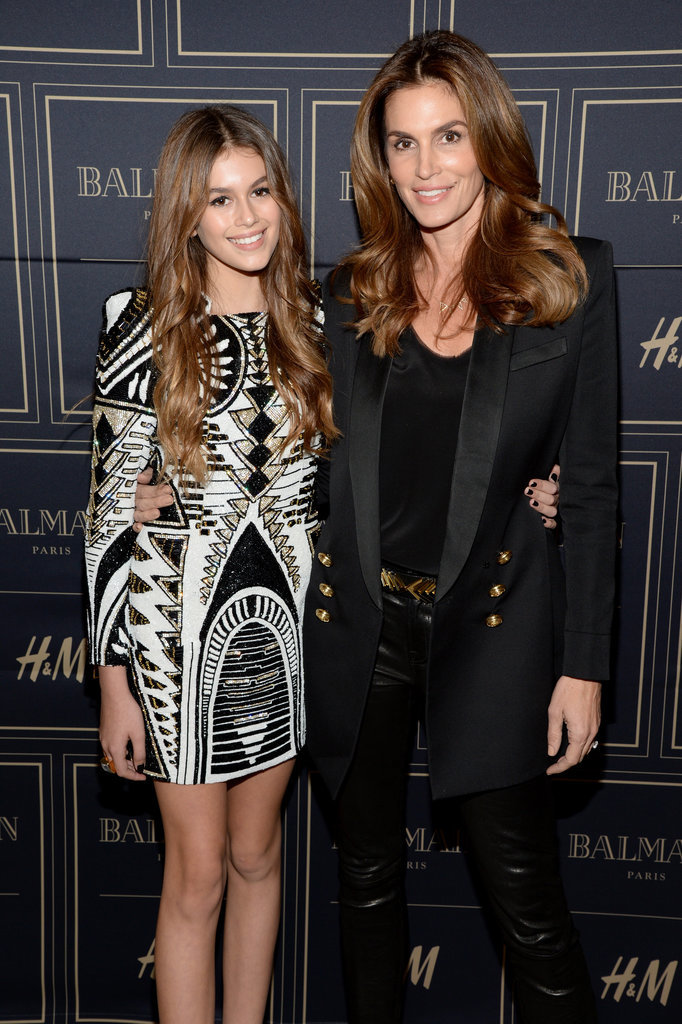 Kaia Gerber has just done a stunning new photo shoot where the similarities to her supermodel mum are out of this world!
The 15 year old daughter of Cindy Crawford was photographed by celebrity photographer Brian Bowen Smith and at first glance you could be forgiven for thinking it's her mother!
Inspired by Cindy's most famous shoot with late photographer Herb Ritts, the black and white image titled MOTHER is so hauntingly similar to the original that it's hard to say who's who!
The photo is part of a larger series called Metallic Life that will premiere at Art Basel, an international art fair in Basel, Miami Beach and Hong Kong, later this month.
"Cindy is obviously Kaia's main inspiration, and when we were shooting one day, she said, 'Oh, I know how to channel my mom,'" Smith said. "I think one of the most beautiful things in the world is to see yourself in your children."
Herb Ritts photographed Crawford in 1989 along with her fellow supermodels at the time Stephanie Seymour, Christy Turlington, Tatjana Patitz and Naomi Campbell. He was also a close friend of the family and even introduced the model to her first husband Richard Gere.
"A lot of people ask me what my mom has taught me about modelling," Kaia said in a recent interview. "The truth is the things she teaches me go deeper than what pose to make or what my good side is."
"She teaches me to be kind, punctual, if you guys know her then you know she's very punctual, and to stand up for myself," she continued. "And when I think about it, aren't these the things every mother should teach their daughter?"
When asked about her striking resemblance to her famous mum she says- "People have always told me that I look just like her and I never saw it. Until like a year ago and I was like 'OK!'"
Undeniably similar!
Photos: Google images and Vanity Fair