Kaley Cuoco Seems To Have Offended America With One Photo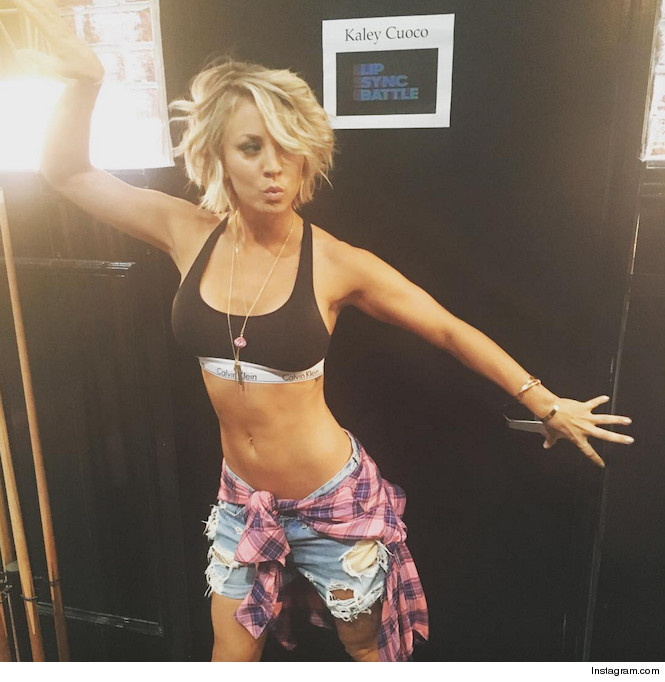 The Big Bang Theory actress Kaley Cuoco got herself into some hot water over the Fourth of July holiday by posting a seemingly patriotic photo of her dogs on Instagram.
While the pic looks cute and innocent- it seems a lot of people disagreed. Here's the 'offensive' photo:
Kaley's followers were quick to respond with scathing comments on her seemingly 'unpatriotic' photo. Here are some of the nasty messages:
Why the f–k is your dog running its a–hole on the f–king flag?!?! I get that your trying to act patriotic but this is definitely in VERY bad taste!!!
That is not a towel. I believe in the right to burn the flag in protest as long as it is in context, that's why so many gave their lives, for freedom. But this is not that, this is simply disrespectful. That's a flag. A symbol of what people have sacrificed.
That flag needs to be burned now.
Big fan and I know you didn't mean any disrespect but very disappointed that this pic is still up.
I thought you loved your country but this ain't love if you disrespect it's flag by keeping it down on the ground … let me remind you that lot of blood was sacrificed just to keep the flag high … If you have lil bit of respect for it you should not only remove this picture but also apologize to the people whose feeling must have got hurt.
Wowzers! Poor Kaley just wanted to share a cute photo of her dogs with some American flags and found herself embroiled in an internet battle defending her patriotism.
What do you think? Was she being disrespectful or have people just over reacted?
Photos via Instagram.