The Kardashians Get A Warning About Their Misleading Instagram Photos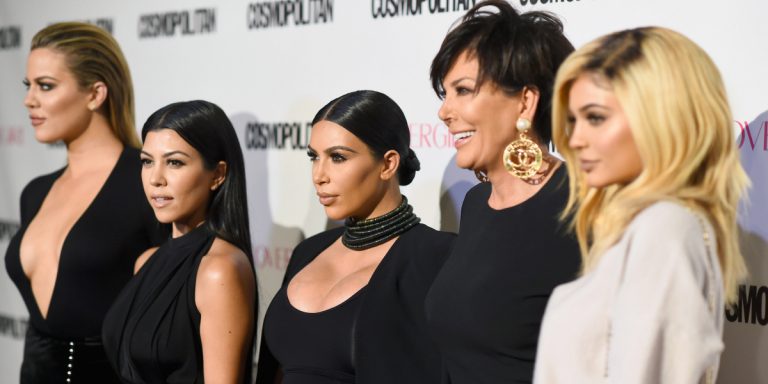 The Kardashian sisters have been warned by a watchdog group to fix their Instagram photos or risk being further investigated by the US Federal Trade Commission.
It seems Kim, Khloe and Kourtney, along with their Jenner sisters Kylie and Kendall have not been disclosing that the photos they post on Instagram are in fact sponsored posts or ads. They do not state anywhere on that they are in fact getting paid to be post photos of themselves with various products.
Although it's pretty much common knowledge for people that celebrities are paid to spruce products, it is still  deceiving to not disclose it in a photo that goes out to million of fans.
Kim Kardashian, for example, corrected an Instagram post promoting a hair vitamin that originally had the caption, "Excited to be partnering with @sugarbearhair to share their amazing vitamins with you!" Kardashian has added the hashtag #ad.
Kylie Jenner has also added #ad in front of her endorsed posts, such as one for Fit Tea. Another term the sisters are using to to show when an ad is a paid promotion is #sp, meaning sponsored post. Khloe Kardashian inserted #sp in her posts for Flat Tummy Tea and Fit Tea Wraps.
The steps the sister shave taken seem to be enough for now with Bonnie Patten, executive director of TruthinAdvertising.org, saying the organisation is happy with the edited posts. She did however say there are posts on the sisters' pages that have yet to be fixed.Such as the photo below where all three sisters are seen wearing waist trainers. 
[Truth in Advertising is happy to see they are taking steps in the right direction but this issue does not go away until all ads disguised as regular social media posts are clearly labelled as ads," Bonnie said. "For far too long, the Kardashian/Jenner family and many of the companies endorsing them have been violating the law and it's time that they are held accountable."
Truth in Advertising has threatened to bring a complaint to the FTC if all posts are not edited within a week of when they first contacted the Kardashians on August 17, meaning the one week was up on Wednesday.
"Advertising of this sort deceives consumers and harms legitimate business that are following the law," she stated.
The site found the sisters were endorsing products like Puma, Fit Tea, Sugar Bear Hair vitamins, along with a number of other companies without disclosing they were getting paid for promotion.
The FTC makes it illegal for celebrities, bloggers and journalists to not disclose when they are being monetarily compensated for product promotion.