Kate Ritchie Returns To TV For A Special Play School Project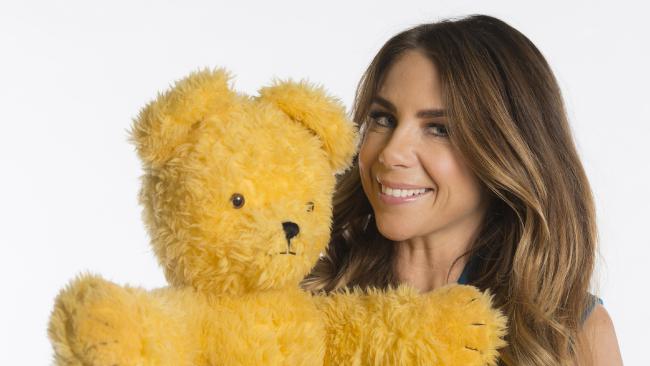 Kate Ritchie is set to return to TV after taking a break to focus on her radio commitments as well as being a mum to daughter Mae who turns two in August.
The 37 year old actress will feature on the much loved Play School in a narration role to celebrate the iconic show's 50th birthday. Hopefully this may mean a return to our screens for the much loved actress who was a constant presence in our lives through her portrayal of Sally Fletcher on Home and Away for nearly 20 years.
"Look that has always been on my radar," says Kate of acting again. "I would really like to think I'll be back on a television set soon enough.
"But there's so much going on … so it's more about time management, and finding something that's really worth making that time for.
"Because it's a balancing act trying to fit everything in, as well as your family.
"It would have to be something I feel I could sink my teeth into for it to be worth being away from home for."
Since giving birth to Mae, who she had with husband Stuart Webb in 2014, she has kept a low profile. With her return to radio, as co-host on the Sydney drivetime radio show, 'Kate, Tim and Marty,' on Nova she's been thrust into the spotlight somewhat but has managed to keep her family out of it and maintain a good life/work balance.
"My radio show fits well with that," she explains.
"I'm very lucky in that I can work from home in the morning … and I'm able to have that creative outlet every day, but also be at home with Mae."
It's the perfect scenario. But it's hard not to think those eager Home and Away producers haven't come a-calling — after all, the Gold Logie-award-winning star is still as popular as ever with fans.
"I feel as though my discussions with Home and Away are always an open-ended conversation," Ritchie explains.
"I would be highly offended if Alf had a celebration at the Surf Club and Sally wasn't invited along!
"I would like to think the door is always open there. But once again, it's about finding the balance. And I think there are lots of other things I'd like to try my hand at first."
Her role on Play School is the narration of Big Ted's Excellent Adventure: 50 Years of Play School.
Unfortunately she's not joining her old Home and Away co-stars Justine Clarke and Alex Papps, (who played Frank and Roo on the show in the eighties) in a regular hosting role on Play School.
"No, it's purely a narration gig to celebrate 50 years of Play School and Big Ted turning fifty," she says.
Kate admits her daughter Mae loves to watch Play School and it's a special moment for them to share together.
"Mae's vocabulary is relatively small, but part of that are the names of the Play School presenters," she says. "It's so lovely that she will have that as part of her childhood just as I did …
"I certainly don't want to pick favourites, but the episodes I love watching are the ones with Justine and Alex — and I know there are a lot of people that feel the same way.
"It's like, 'That's Frank and Roo there! Twenty years later!' It makes us all feel very old."
Photos via Google Images