Katherine Heigl Shares Photo of Her Bare Baby Bump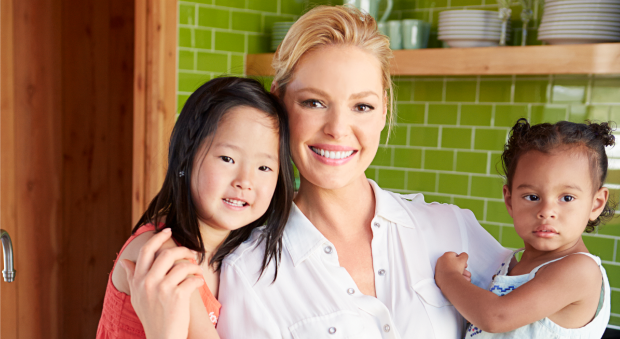 Actress Katherine Heigl shared a photo of herself dressed in black leggings and a white singlet while gently cradling her growing baby bump on Instagram a few days ago.
"For all you gestating ladies out there check out Those Heavenly Days for my 'Pregnancy Favs…Thus Far,'" she captioned the photo below.

The caption mentioned her her blog where in a new post she revealed she was 19 weeks along: "I now believe myself to be an expert on all things pregnancy… I'm joking, I basically know nothing, but there are a few things that I have discovered during the last 19 weeks that have vastly improved my pregnancy experience."
The 37 year old actress is trying to stay on track with her healthy eating and exercise but admits to giving in to the occasional craving.
"Having a little help keeping my nutrition on track has made all the difference in the world and this way after eating well all week I feel like I've earned the wiggle room to indulge on the weekends and have that chocolate cake if I'm craving it," she wrote.
The mum of two is busy looking after daughters Nancy and Adalaide (above) while trying to fit in some time work out- which she admits hasn't been easy during pregnancy.
"It's hard enough for me to get motivated to work out when I'm not pregnant but now that I am it's ten times harder," she said. "I'm not up for weight training, lengthy cardio workouts, or any of those new and fashionable exercise classes."
Photos: Instagram