Katy Perry Rated Her Famous Lovers by Sexual Prowess While Live Streaming Her Life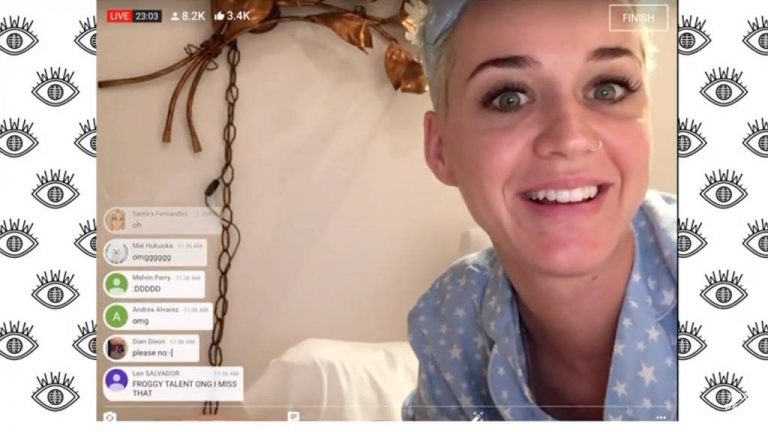 Katy Perry Rated Her Famous Lovers by Sexual Prowess While Live Streaming Her Life
So apparently in order to successfully drop your latest album, one must partake in something of a publicity stunt nowadays. A string of appearances at Westfields across the nation no longer cuts the mustard it seems. At least not if you are Katy Perry!
The singer, who is promoting the release of her new album Witness, has been hosting a string of celebrity guests in her televised "home" as part of a bizarre Big Brother-style four-day YouTube live stream.
Some of the crazy hijinks that the 32-year-old has gotten up to during her time in the house include ranking her former lovers, apologising to Taylor Swift, spending time in the kitchen cooking with Gordon Ramsay, and discussing religion with Ru Paul.
During a Truth of Dare-like game with James Corden, Perry ranked three of her exes, Diplo, John Mayer and Orlando Bloom, according to their sex performances. She also named Josh Groban as the one that got away.
Corden asked Perry to rank three ex-lovers from worst to best; Diplo, who she dated for several months in 2014, John Mayer, who she was involved with on and off for three years until late 2015, and her most recent boyfriend Bloom, who she dated for about 10 months until earlier this year.
Perry listed Diplo first, then Bloom and then Mayer, after saying, "They're all amazing lovers and I would have sex with all of them when I get out of this place!"

Perry was asked by Ariana Huffington if she would be willing to forgive Taylor Swift as the pair have been feuding for about three years. Perry confirmed on The Late Late Show last month that their beef started after dancers left Swift's tour to join her Prism World Tour.
"I am ready to let it go," Perry said. "Absolutely. One hundred percent. I forgive her and I'm sorry for anything I ever did, and I hope the same from her. I think it's actually like, I think it's time. There are bigger fish to fry, and there are real problems in the world. You know what I'm saying?"
Speaking of frying things, Gordon Ramsay spent some time in the compound with Perry and the pair took part in a cook-off.  As you do.
Perry talked to RuPaul about her faith, saying she prays and talks to God "all the time." The singer, whose parents are Pentecostal ministers, also revealed she can speak in tongues.
"I haven't done it for a long time and I'm not going to show everyone now," she said. "I would say it would be just like Christian's version of chanting."
She also paid tribute to her parents, saying that while they tend to "agree to disagree," they "gave me integrity and character and I appreciate all that."
Oh, and she also admitted to being able to ribbit like a frog and that she has had cybersex.
Kind of reminds us why Big Brother isn't on the telly anymore!
Source: Youtube