Kelly Clarkson And Her Kids Really Love Christmas!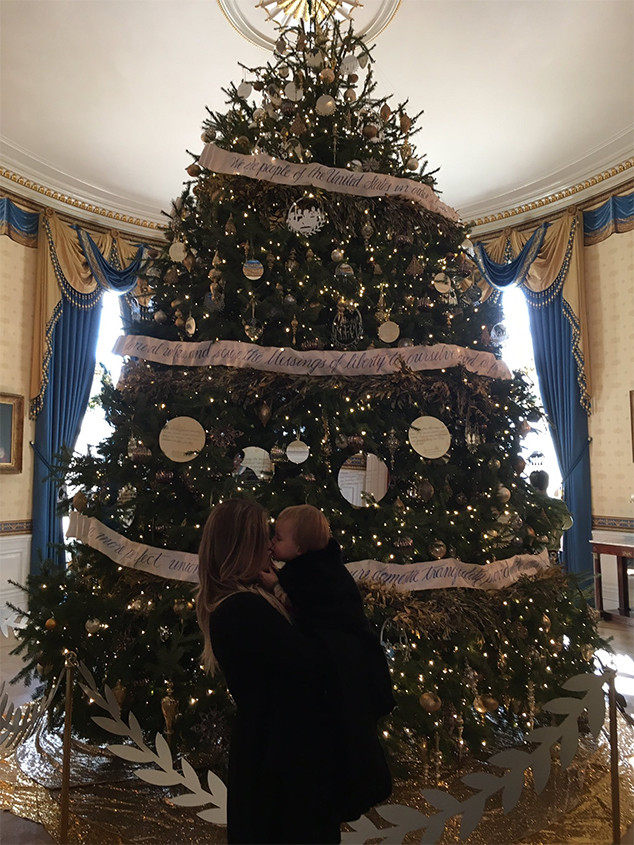 Kelly Clarkson is one happy camper at Christmas time and she has certainly passed on the cheer to her adorable kids.
Clarkson's 2 year old daughter River Rose accompanied her famous mum to the 63rd annual Piedmont Natural Gas Nashville Christmas Parade where the singer was fulfilling her Grand Marshall duties.
The 34 year old singer posted a photo of the two of them at the parade and River looked just divine in her fuzzy white bear-ear-shaped winter hat and festive red outfit.
"River's first parade!! #GrandeMarshall #NashvilleChristmasParade," Clarkson captioned the shot below.
"We are also excited that Kelly Clarkson will serve as the parade's grand marshal," the hospital had said in a statement in August. "She is a great friend to Children's Hospital and a true champion for child health."
Clarkson absolutely loves Christmas and she kicked off the holiday season with an epic Elf Halloween costume in November.
Happy Halloween from the Huntsmen & Buddy the Elf #santascoming #iknowhim #embarrassingcostumesrthegreatest #mymomcantbelieveimpostingthis ? pic.twitter.com/bnxfxNFs0K

— Kelly Clarkson (@kelly_clarkson) November 1, 2016
Clarkson has also been busy decorating her Christmas tree which is jam packed with gold baubles and two Elf on the Shelf dolls!
"Elf on the shelf is back!" Clarkson wrote. "River found two elves hiding in our tree! Where will they be tomorrow? #ElfOnTheShelf @MagicWinsEveryTime."
It's been a busy week for the Clarkson clan where amongst their Christmas preparations they found time to visit the White House and meet President Obama and First Lady Michelle Obama.
"So this happened yesterday at the White House with my little girl #RiverRose I can't handle it," Clarkson tweeted, alongside a photo of her little girl kissing her in front of the tree. "It was her idea. She's getting a pony." (see photo above)
Clarkson included in her Instagram post a photo of River, Remy and Seth playing in their hotel room in Washington, D.C

River is Clarkson's eldest child. She also shares 7-month-old son Remington Alexander Blackstock, aka Remy, with husband Brandon Blackstock and is also a stepmother to his son Seth and daughter Savannah from a previous marriage.
Photos: Instagram