Kendra Wilkinson Reveals The Reason She Doesn't Want To Give Birth To Any More Kids!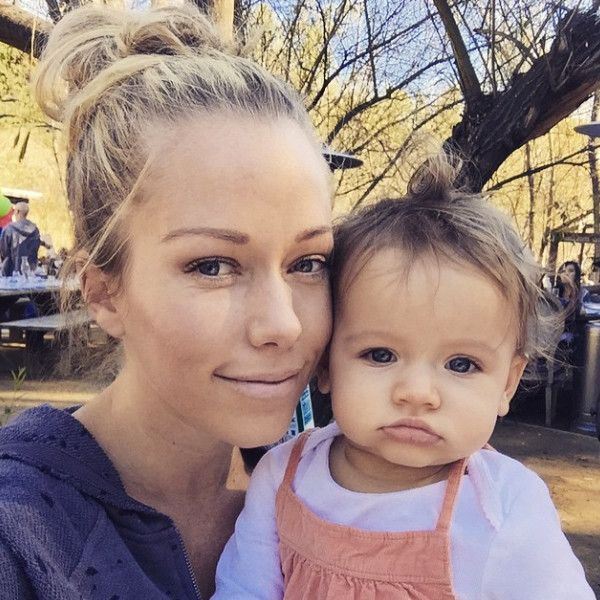 Former Playboy Bunny, Kendra Wilkinson-Baskett has spoken out as to why she will not be giving birth to any more kids!
The mum of two revealed that while she definitely wants to have more children she will be happy to adopt or use a surrogate as she does not want to be pregnant again. Wilkinson spoke openly about her battle with post-natal depression and how she struggled after having both her children.
"If we were to agree to have more kids, we would agree to adopt because I'm happier when I feel like I can wear hot clothes and feel good in my own skin and not have to fix a lot," she said. "I had postpartum after little Hank and then I was dealing with chaos after Alijah with postpartum, so I had pretty bad experiences right after having each kid."
Wilkinson has two children with partner Hank Baskett- 7 year old son Hank Jr and 2 year old daughter Alijah. She says motherhood is a role she loves and would definitely be open to giving her children a sibling. However the 31 year old also realises that she is susceptible to depression and says while women should definitely open up and talk about it they need to seek professional help.
"You shouldn't vent and open up to your husband, your boyfriend, your friend because they're not professionals, they don't know the right thing to say to you and putting them in that position is tricky," she said. "You have to look at it from their standpoint. it's so much pressure."
Wilkinson also spoke about the immense joy her kids give her. "The kids are amazing. Little Hank just turned 7. He just lost his tooth and oh my god, he feels like a man now," she said. "My daughter is two going on 15. Oh my God, we're starting to fight, battle it out. Bit it's all fun. They both need me in different ways."
Photos: Instagram and Google images