Khloe Kardashian Announces She's No Longer Single Without Saying A Word!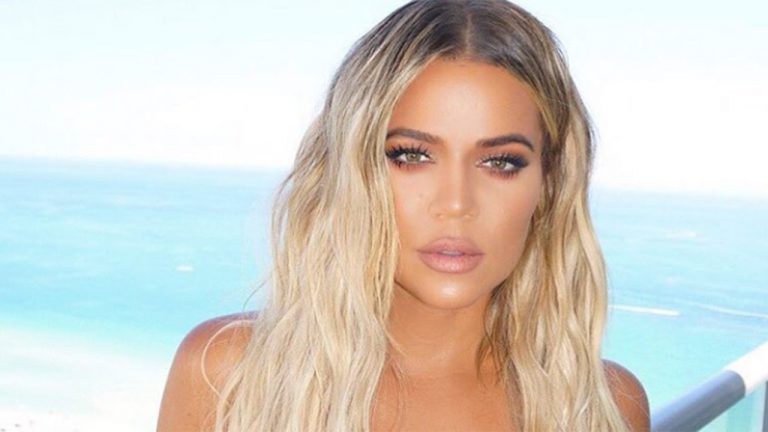 We live in a truly digital age today where most announcements are made without having to utter a single word. Take Khloe Kardashian for instance. The reality TV star has been hounded for several weeks now to confirm whether or not she is dating pro basketball player Tristan Thompson.
Instead of announcing it in person, Khloe has gone down the social media route. What better way to let the world know she's officially off the market than to post it on Snapchat?
At Kanye West's Miami concert on Friday night, she had a photo taken of herself passionately kissing Cleveland Cavaliers player Thompson (below).  Thus letting everyone know once and for all she's no longer single. Then upon leaving the concert, she and Tristan held hands as they walked into Miami restaurant Zuma.
Khloe filed for divorce from ex- husband Lamar Odom in 2013, but withdrew the papers when he was hospitalised following an overdose in October last year and she became his caretaker. She re-filed the documents in May of this year and he submitted his response in July. According to California law the marriage should be officially over by the end of the year.
Images: Snapchat and Instagram