Kim Kardashian Attends A Fashion Show With No Pants Or Make Up!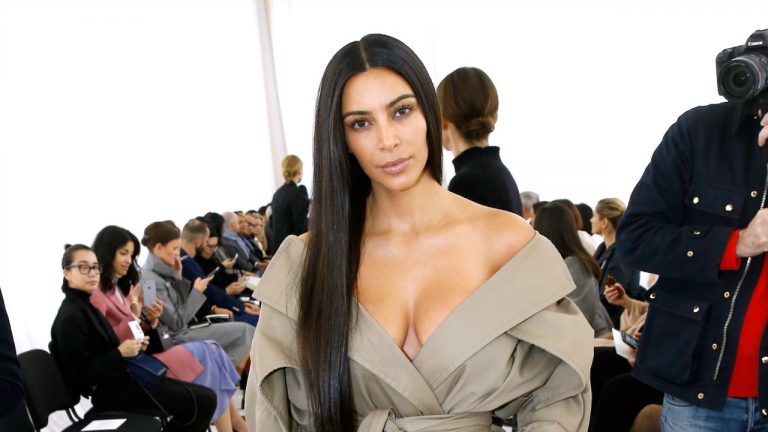 Kim Kardashian has been hitting up Paris Fashion Week and has managed to wear more outfits than the actual models on the runway!
This week she attended the Balenciaga show wearing nothing but a trench coat and thigh high boots. While we're used to seeing her in all states of undress what is an actual surprise is the fact that she chose to go 'make up free' to the show!
She even posted a video on snapchat (below) announcing how good it felt to not 'spend all that time' doing your make up.
While Kim is clearly wearing minimal make up she is by no means make up free! Which is totally fine either way and for the reality TV star her 'no make up' is as close to being bare faced in public as she is ever going to get. For one- she is definitely wearing some kind of base on her skin to even out her complexion. She has filled in her eyebrows and is wearing fake lashes (albeit not the huge spider leg ones she normally wears) as well some nude colour on her lips.
So technically she's not 'make up free' but for someone who is used to piling on the layers and contouring and bronzing, this minimal look must feel so different for her. And I for one prefer it a hundred times over her heavily made up face! What do you think?
Photos: Instagram