Kim Kardashian Visits Her Wax Dummy At Secret Kanye West Art Exhibition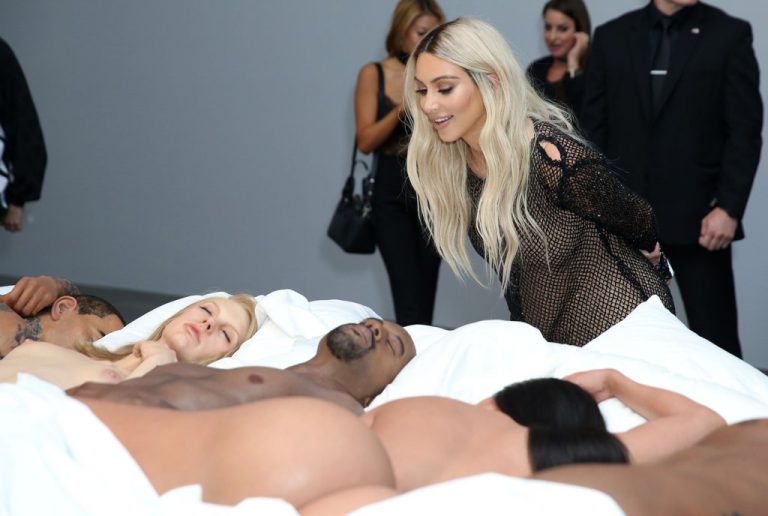 Kim Kardashian and Kendall Jenner attended Kanye West's Famous art exhibit in LA on Friday night.
The event was very hush, hush and it was only revealed when Kim tweeted that she was on her way to the Blum and Poe Art Gallery to check out the exhibition.
While there, Kim wore her platinum blonde wig and took a handful of photos of the naked wax figures featured in Kanye's music video Famous.
Kanye's video for Famous caused quite the stir when it was first released back in June, as it included Kim and Kanye lying in bed surrounded by a group of naked celebrities, including Taylor Swift, Amber Rose, George W. Bush, and Donald Trump.
Kanye himself wasn't in attendance but a video monitor was set up so he could watch and participate in the event. Kim even went in to give him a quick smooch and say hi.
Kanye recently kicked off his Saint Pablo tour and is up for two awards at Sunday's MTV VMAs, including video of the year and best male video.