Kim Zolciak and Daughter Brielle Take Twinning to A Whole New Level!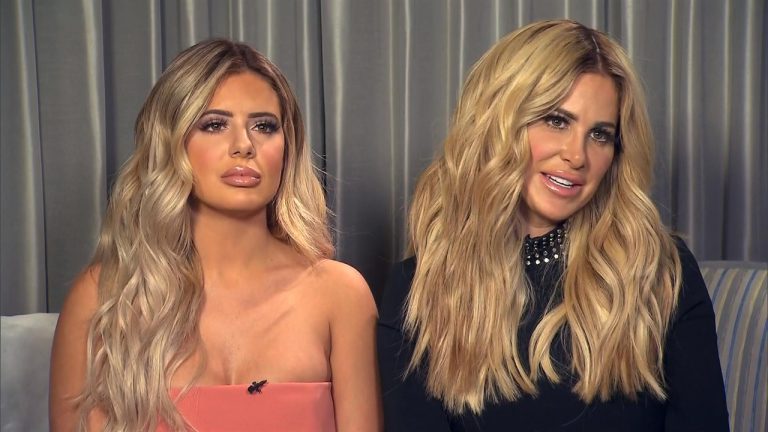 Kim Zolciak and her daughter Brielle Biermann are literally morphing into the same person!
The 38 year old star of Don't Be Tardy and her 19 year old daughter left photographers dazed and confused as they struggled to differentiate who was who. The duo wore matching black latex outfits at a fashion show in New York on Monday sporting nearly identical hairstyles and make up.
The reality star and mum of six admitted to E! News recently that even she finds it a bit weird that they look so much alike!
"It's a little creepy," Kim said. "She is my daughter, but it's still a little creepy."
The mother and daughter spoke about their close relationship and Brielle admitted she doesn't really think of her mum as just a mother figure.
"I try to educate her," Kim explained. "She's almost 20 years old, and so I give her advice about her boyfriend or about a job opportunity or about an Instagram post. I give her the advice, and what she does with it is her own business."
Plastic surgery is something the two have in common with Brielle recently admitting she did in fact have her lips done.
"Brielle did have her lips done," said Kim. "She's been talking about her lips for, I don't know, since she was 14 years old. I said, 'Brielle, when you're an adult, when you're an adult, when you're an adult…' Well guess what? She's 19…and I did mine, too, so what am I going to say?"
"I want Brielle to feel beautiful about Brielle," Kim continued. "It's not for anybody else, and I'm completely supportive, and she's an adult…I want Brielle to feel great about Brielle."
Photos: Google images