Kris Jenner Injured In A Car Crash Involving Her Week Old Car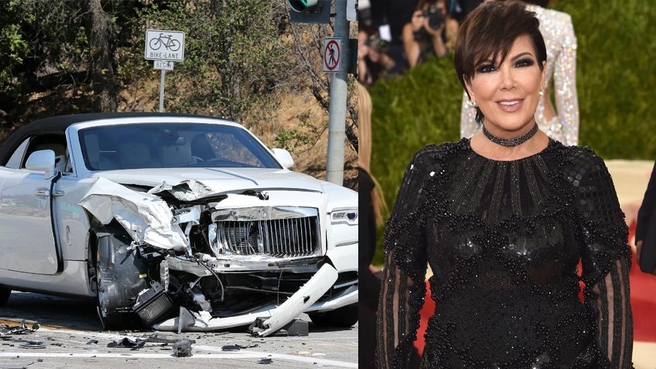 Kris Jenner was reportedly injured in a car crash yesterday in Los Angeles involving her week old Rolls Royce and a Prius.
Reports say Kris was driving on the 101 Freeway near her home in Calabasas when her car collided with a Prius- the force of the impact deployed her airbag and destroyed the front end of her luxury car.
Sheriff's officials say Kris did not require serious medical treatment at the scene of the accident but the reality TV star may have broken her wrist and was treated by paramedics at the scene.
Kris' youngest daughter Kylie Jenner took to twitter to confirm that it was indeed her mum that was involved in the crash and that she was ok.
Photos: Google images