Kristen Bell Shares Photos Of Her $142 Wedding To Dax Shephard Where She Wore Pants!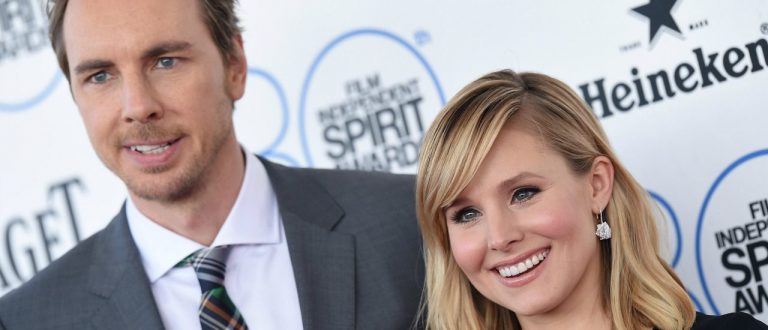 Actress Kristen Bell and Dax Shephard got married all the way back in 2013 but hadn't shared any photos of their wedding until just a few days ago.
Kristen, 36, shared the first photos of the ceremony on CBS Sunday Morning, and it was the most un-Hollywood ceremony you've ever seen. There was no lavish reception, no 2 metre tall cake, nor any white doves! In fact there wasn't even a wedding dress!
Kristen and Dax, 41 were married at the Los Angeles courthouse with only a couple of close friends present. Dax wore a tux while the bride wore a black top and black pants while carrying a single pink rose.
Yep! The bride wore pants! Black pants at that!
Kristen, who has two daughters with Dax — Lincoln, 3, and Delta, 1 — says it's "still one of the best days of my life".
Dax joked with late night host Jimmy Fallon about the ceremony in 2013, saying his friends called it "the world's worst wedding".
"Friends of ours came to the courthouse, and it was just Kristen and I…so they brought us this cake afterwards," he said. The cake said 'World's worst wedding'. How many people can say they threw 'the world's Worst Wedding'?"
We don't care what their friends thought of the wedding- we think it was super cute!
Photos: Google images