Kristin Cavallari's Latest Photo Of Her Boys Sparks Concerns For Their Health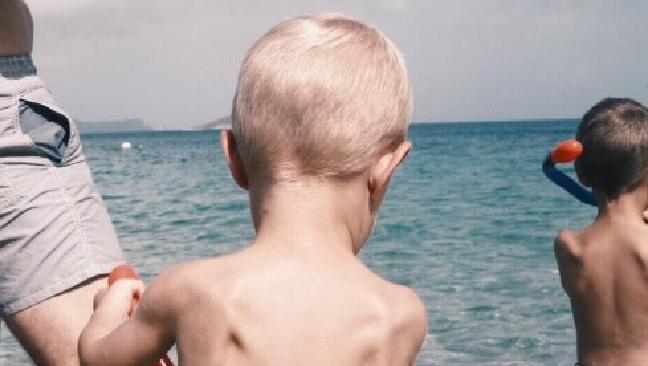 Kristin Cavallari posted a holiday snap of her two boys at the beach during the Fourth of July holiday and the judgement police instantly jumped on the former Hills star.
The photo shows the backs of her sons Camden, 3 and Jaxon, 2 wearing their bathers while standing with their dad in shallow waters. To some it looks like a beautiful family moment but others were outraged by the boys slim physiques and immediately accused the mother of three of starving her children.
"Seeing pictures of your boys and how they look is a bit shocking to see," one user said on Instagram.
"Sorry that the truth hurts," another added. "But the poor child's bones are popping out. Instead of getting mad at everyone for being alarmed look in to the child's diet."
Kristin sat back and watched all the hate and judgment roll in from mostly women on her Instagram account.
"Yep, I starve my children," the 29-year-old wrote back. "Just blocked the most people I've ever blocked in my entire life. Happy 4th hahaha."
The reality TV star's parenting methods have come under scrutiny recently after it was revealed she has chosen to not vaccinate her three children. Kristin has also shared a recipe for a goat's milk-based baby formula which caused concern among health officials for its potential danger to babies.
Do you think her followers had a right to be concerned on the physique of her boys or should everyone just mind their own business?